Ayurvedic Treatments for the Common Cold
Cold season is upon us...and it
is
cold! This is the time of the year that should be spent curled up in bed with a good book and a steaming cup of hot chocolate. Of course we can't just stay in bed the whole season. We have to go to work, go shopping and buy food too. This also means that we have to go out in freezing weather and run the risk of catching a cold. For some, this might mean a trip to the doctor or the drugstore. However, for those of you who don't like conventional medicine, Ayurvedic remedies are good holistic alternatives.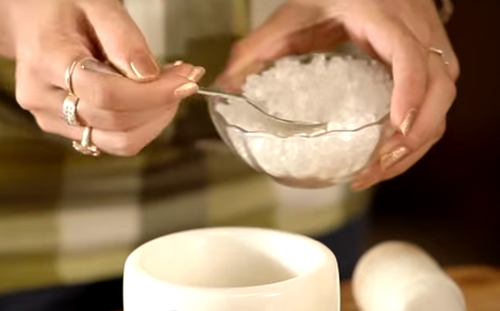 Screenshot from Homeveda
Ayurvedic medicine is a Hindu system that merges religion and medicine to create a holistic approach to diagnosing and restoring a person's well-being. According to Ayurveda, an imbalance in a person's doshas, or energies, creates poor health. Ayurvedic treatments seek to restore the balance in these doshas in order to improve one's health.
Ayurvedic spas and treatments were one of the hottest wellness trends in 2013. Going on Ayurvedic diets became fashionable, and suddenly, there was an Ayurvedic cure for everything- including the common cold.
1. Home Remedy for the Common Cold
Homeveda
lists several
remedies
you can make from home in order to battle the common cold. I chose the remedy that had the simplest ingredients. Most of these are probably sitting in your pantry already. The ingredients are:
a. 1 glass of warm milk
b. 1 teaspoon of turmeric powder
c. 1 teaspoon of black pepper powder
Now, all you have to do is mix the ingredients well and take the solution five times a day. Here's a video that shows you how to make this, and other remedies for the common cold:
2. Home Remedy for a Wet Cough
Again, the easier the recipe, the better it is for me. I was surprised to learn that this recipe is used in Ayurvedic medicine because it's such a common home remedy. The ingredients are:
a. Raw ginger
b. 1 teaspoon of honey
To make this medicine, you just have to follow these simple steps:
a. Crush the ginger into a paste
b. Press the ginger paste on a sieve to extract the juice
c. Mix 1 teaspoon of ginger juice with 1 teaspoon of honey
d. Make sure they are mixed well
e. Heat the mixture until it becomes lukewarm
Take the lukewarm mixture three times a day to reduce your cough. Here's a video that shows you how to make this, along with other remedies for a wet cough:
If you are unsure about whether or not you have a wet cough, you can check the symptoms listed
here
.
3. Home Remedy for a Dry Cough
After checking the symptoms and making sure that what you have is indeed a dry cough, then you should celebrate. Why? Because the next remedy sounds more like a snack than a medicine. The ingredients are:
7 almonds
2 tablespoons of butter
2 tablespoons of sugar
I confess, this is not the easiest remedy to make, however it is delicious. Here are the steps you have to follow:
a. Leave the almonds in water overnight
b. The next morning, peel the skin off the almonds
c. Crush the almonds to make a paste
d. Add the butter and sugar and mix well
Take this yummy concoction once in the morning and once in the evening to get rid of your cough…and to have an excuse to snack on almonds twice a day.
If you don't like almonds, or would prefer something easier to make, check out this
site
for more recipes. You can also watch this video to see how it's made:
4. Home Remedy for a Fever
A fever is the body's natural response to fight off an infection. However, getting a fever means being out of commission for at least three or four days. If you want to reduce your fever using a natural remedy, here's what you need to prepare:
a. Saffron
b. Water
For this recipe, just follow these simple steps:
a. Bring ½ cup of water to a boil
b. While it's boiling, just add a ½ teaspoon of saffron
c. Simmer for 2 to 3 minutes
Drink a cup of the solution while it's still hot. For other fever remedies, you can visit this
site
, or watch the video below:
Disclaimer: Cold, cough, and fever may be symptoms of a more serious illness. Please consult a healthcare provider before trying these home remedies.
Credit:
Homeveda