Stylish Sports Gear from H&M
H&M Sport
unveiled its Spring 2015 collection featuring stylish and functional sports gear for men, women, and children.
"Athleticism, strength, and performance are the main inspirations for H&M Sport this spring, with pieces that work for the body no matter the level of skill. Functionality and technical details not only add an advantage, they also look great too," explains Jonas Blom, men's designer for H&M Sport.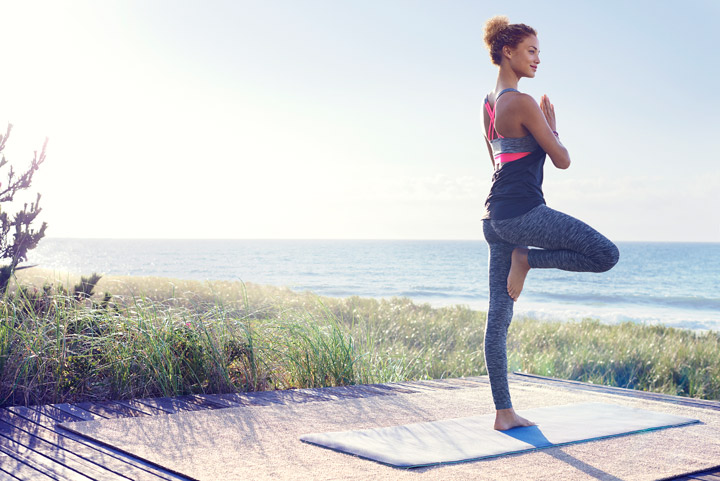 For H&M Sport, spring is the best season for athleticism. The brand considers both function and style in their designs, using technical fabrics and practical details to help with performance in any sport or fitness regime.
H&M Sport women's designer, Petra Smeds, says "Spring is about fresh possibilities at H&M Sport, whether you are mastering your favourite sport or trying something new. Layering is important for the best performance, whether it's in the gym or out in the wilds."
H&M Sport's new line offers specialized running, gym, and outdoor gear for both men and women. For women's running, the brand offers seamless tops and tights designed for comfort and movement. They also offer technical zip-ups with reflective trims and a small running rucksack. For men's running, windproof jackets and tights are available as protection against the elements. Technical tops and shorts, as well as windproof vests can be used in warmer weather.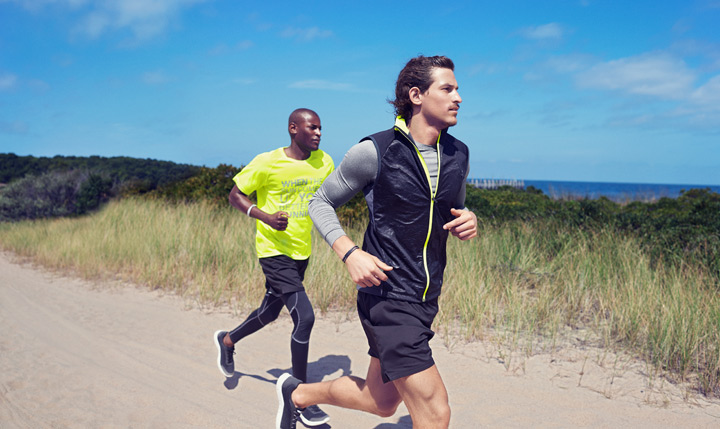 Men's gym gear include technical t-shirts, long-sleeved shirts, tights, and shorts. For women, vividly-colored sports bras with mesh backs can be worn with leggings in block colors or bright prints. A raglan sleeve jacket with mesh detailing is also offered.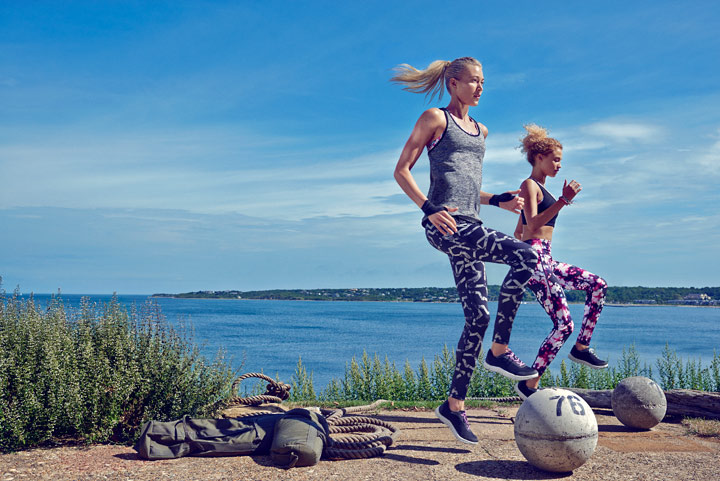 Layering is especially important for outdoor sports. H&M Sport offers functional layers for every situation in their women's outdoor line. Base layers include sports bras and vests, which may be augmented with warmer middle layers. For outer layers, fleece is combined with mesh to provide warmth while retaining breathability.
For men's outdoor gear, a quick-drying base layer is available to keep moisture away from the body. For warmth, wind and waterproof jackets that combine various textures of fleece may be used.
H&M Sport also offers similar athletic gear for children to complete their newly expanded sports range. The collection is available online and in selected H&M stores worldwide.
Credits: H&M