Chris Wijnants wins Woolmark prize 2013
Saturday 16th of February, the belgian fashion designer Christian Wijnants was announced the winner of the 2013 International Woolmark Prize in London.
Woolmark, established in 1964 and known as the world's most important textile fibre brand, wants to encourage outstanding and emerging talent from around the world by organizing their annual fashion design competition.
The Woolmark prize includes $100,000 AUD and the opportunity to be stocked in renowned boutiques all over the globe.
After a global search of twelve months, six finalists representing Australia, China, Europe, India, Japan and USA competed against each other. The judging panel including high fashion designers Victoria Beckham, Donatella Versace, Diane Von Furstenberg and Franca Sozzani, editor-in-chief of Vogue Italia, stated that they've been surprised by exceptional artisanship and design by the finalists. But it was Christian Wijnants who took credit for the top prize with his impressive Merino wool collection consisting of innovative shapes and flattering, feminine designs. Christian demonstrated a remarkable piece of hand-crafted and hand-dyed knitwear, using deep colors inspired by crystals and minerals, resulting in unique shades and cutting-edge shapes.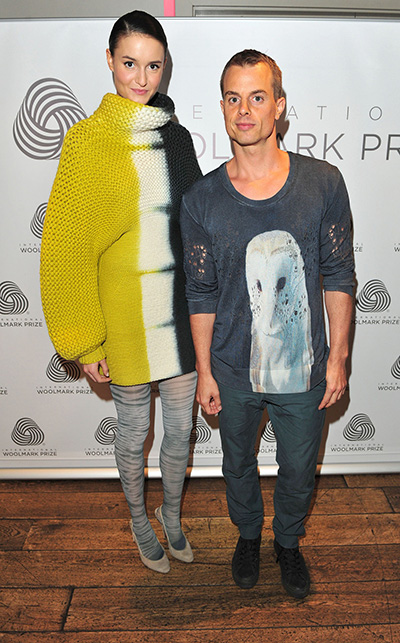 www.woolmarkprize.com