Paris Fashion Week Day 1
Tuesday, February 26
The first day of Paris Fashion Week Fall 13/14 started by reminding us that talent isn't enough to be a successful designer. But that Personality and charisma were vital to reach out people and transport them through Fashion.
22/4 : An intimate presentation at Door studios but an complete artistic experience for the lucky ones who were invited to discover the new designs by Dusseldorf born designer Stephanie Hahn. The name of her brand makes reference to her work as a pattern maker. Always looking for the perfect fit, both flattering and comfortable, she introduced a sensual and androgynous collection made of tailored suits and coats cut to perfection and still so glamorous thanks to fluids fabrics and bold colours. Belted Safari jackets and round hats reminds the vibes of the late 60's while the overall silhouette stays modern or even become futuristic with some long quilted coats which looks like comfy duvets embracing the body.
22/4 is definitely more than a clothing line thanks to Stephanie Hahn opening her creative universe to the public. From the music from live band Hauchka and Solyst, amazing musicians following the flow of the fabrics floating around the models while walking down the runway, to the several pictures hanged on the walls, very cinematographic, this presentation was a delight for all senses.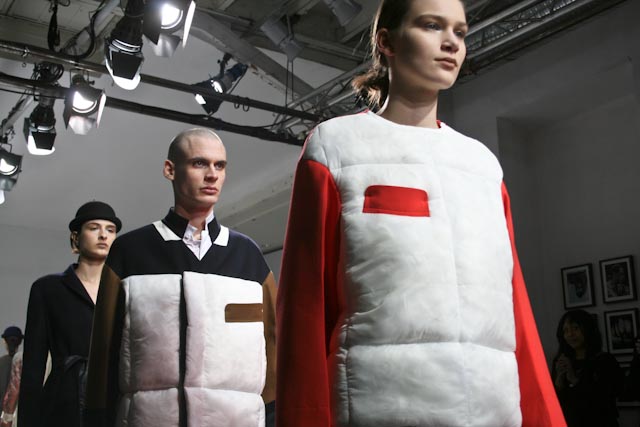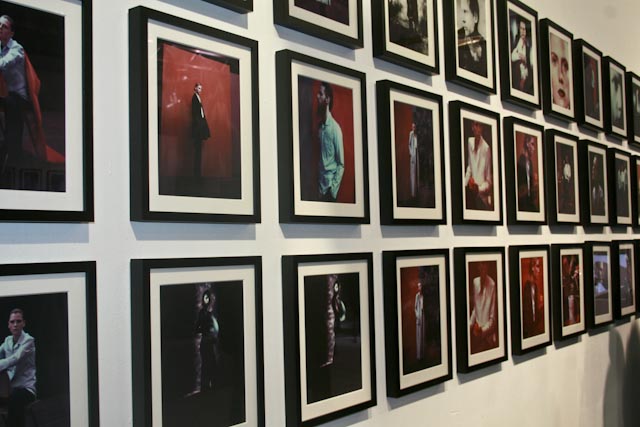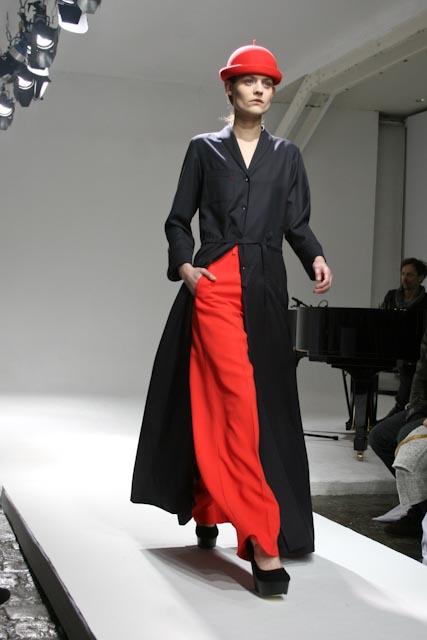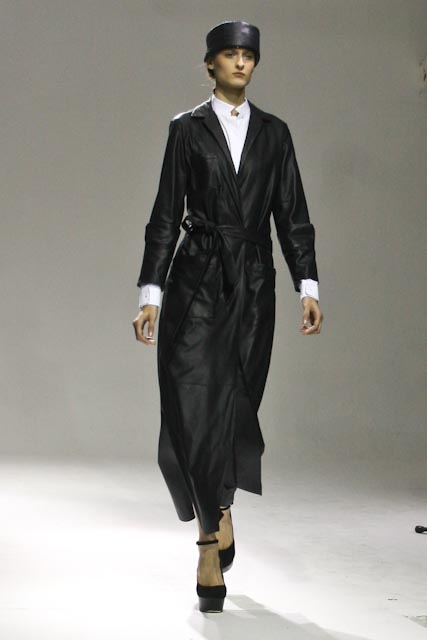 JACQUEMUS : For his second show as part of the official calendar, it can't be denied that French designer, Simon Porte Jacquemus, made sensation. It was the last show of the day but the swimming pool which he used as a runway was full of some of the biggest names in the industry at the moment. True to himself, Jacquemus doesn't care about creating the buzz but he still does. Maybe it is his simplicity and desire to « just design for his friends » that makes his success. Very few seams and a succession of cropped tops, mini skirts and full length skirts, Jacquemus draws the story of a simple french girl, young and fresh, on her way back home after swimming at her local swimming pool and listening to some old french tubes from the 90's. In days were designers fight over originality and complexity to look apart, Jacquemus is getting his success by doing only what he feels and likes. Some kind of hype universal fashion.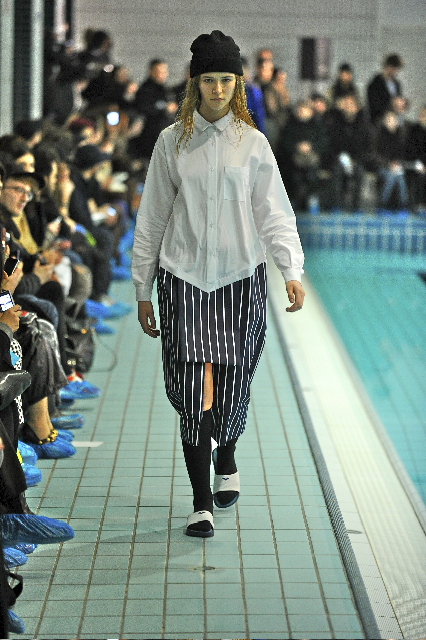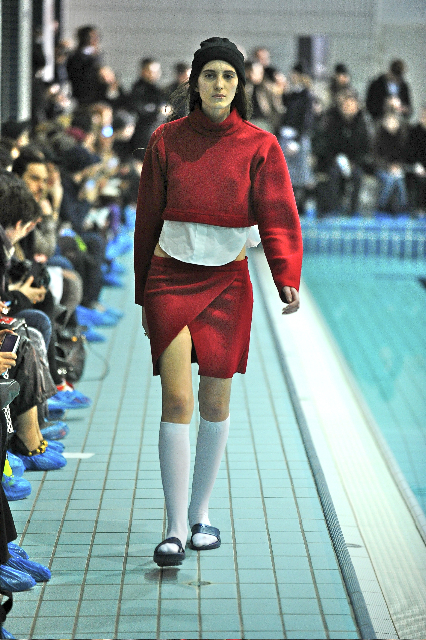 http://jacquemus.com/
Both these shows will be soon on Fashion One...