'Lets give trends a go'
Ladies, have you ever looked at your best friends luscious red lips and been envious at how bold and fabulous they look? Or possibly spied someone at works nails painted beautifully and thought how does she make them look so polished and great? Well, let me let you into a little secret...you don't need to look any further than Boots to give yourself a trend inspired makeover that will make you look and feel fabulous.
Last week I was invited to the most wonderful, exciting and simply inspiring event in London. It was Boots 'Lets Give It A Go' play date. Upon receiving my invitation, asking me to go along and 'give trends a go' I was highly curious as to what this could possibly entail and as a makeup lover what to expect from the day.
Upon entering the event, I was simply blown away! Bright mirrored lights filled the most gorgeous space which was decorated like a girls dream sweet shop. Nail varnishes, lipsticks and false eyelashes donned the walls and pots across the room which I had full access to play and experiment with, with the help of Boots most experienced artists. Here was a place to see which of this seasons trends I would like to try and leave me feeling and looking amazing.
I was ushered into appointment one of the day – nails. Here I met celebrity manicurist Marian Newman and her team of nail experts. After flying back from numerous locations working for fashion weeks across the world, nail guru to the stars Kate Moss and Keira Knightly showed me how to apply the perfect nail polish and create the moon trend that I've tried (and failed at miserably) so many times before. Showing me the secrets to the tricks of the trade, I managed to create the perfect moon with the use of stickers! Such a simple idea which creates such a salon finish... amazing!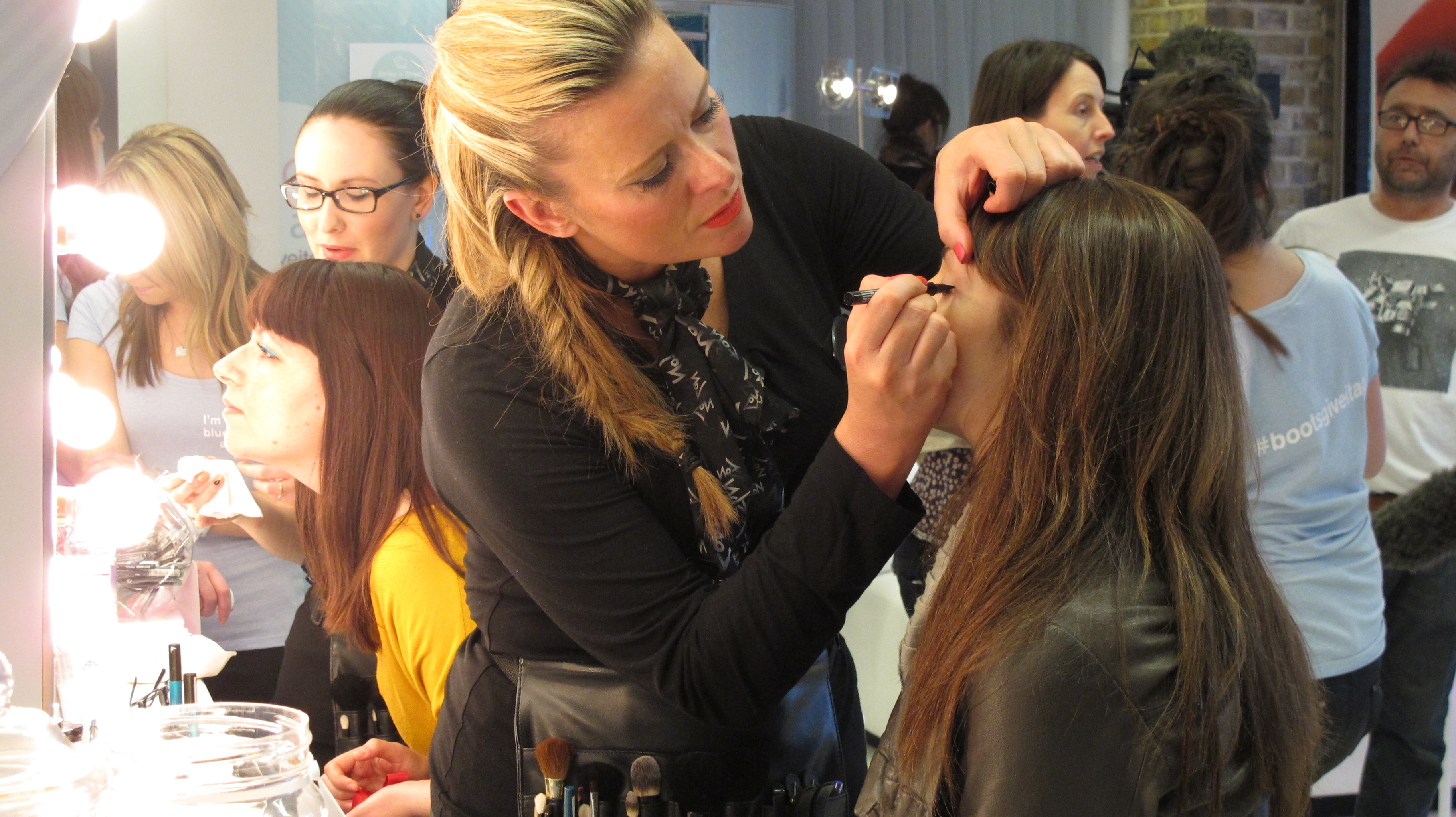 After the polish dried and talks of her nail creations at Vivienne Westwood's show ended, I went to see the incredibly lovely Mark Coates, the national education manager from Bumble and Bumble. He simply took one look at my long, straight blonde hair and decided to give me a lesson or two on how to create big, volumised, bouncy hair. Using a trio of products he transformed my locks from limp and drab to big and sexy. So simple, effective and easy! He gave me some very simple but incredible advice – its all in the foundations of the hair. Apply the products to achieve the look you want, it really is that simple. Mark used thickening hairspray (to add volume), spray de mode (for flexible hold, workability) and the best of all – surf spray to create that gorgeous bed head, ruffled look. After a lot of giggles and wowing at the overall result, I bid him farewell and went to my final appointment, to try something completely new and exciting....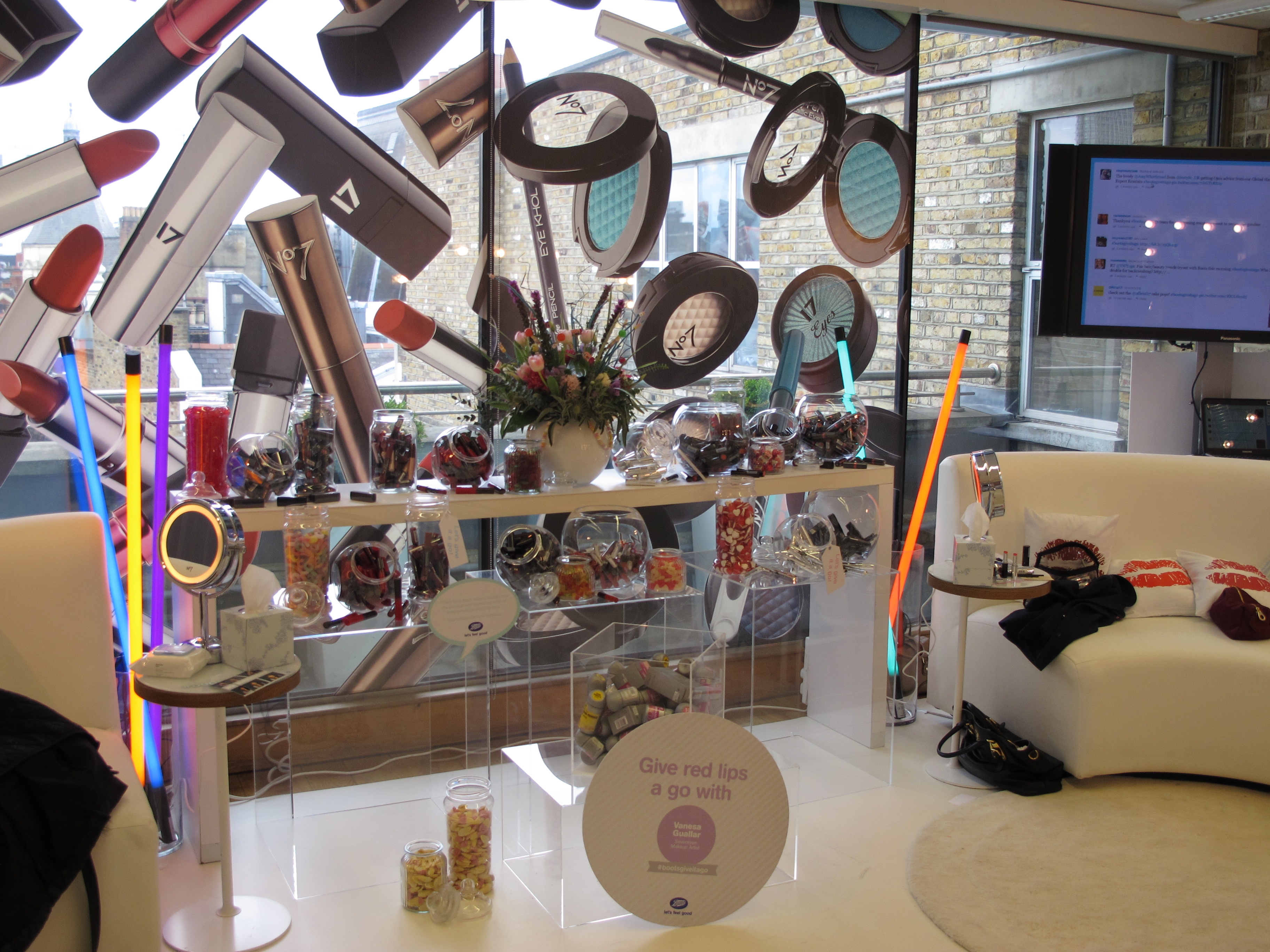 Now I have always been a fan of lipstick and have a variety of pinks and browns in my bag that suit all looks from day to night, but have always been envious of the girls that can pull off red and raring to go shades. I've always been nervous of the colour, and never been able to discover which tone would be the perfect one for me. On hand to help, was 17 makeup artist Vanesa Guallar, and believe me, if you want someone to help with picking out the perfect pout, she's your girl. She's painted many famous faces including Uma Thurman, Kelly Brook and Ashton Kutcher. Originally from Spain, this sexy señorita's career has brought her to the UK, lucky me! She helped me not only discover my ideal shade of red, but also how to achieve the perfect pout with lipliner before filling in the colour, and dotting the shade over your lips for a ruffled, just been kissed look to die for.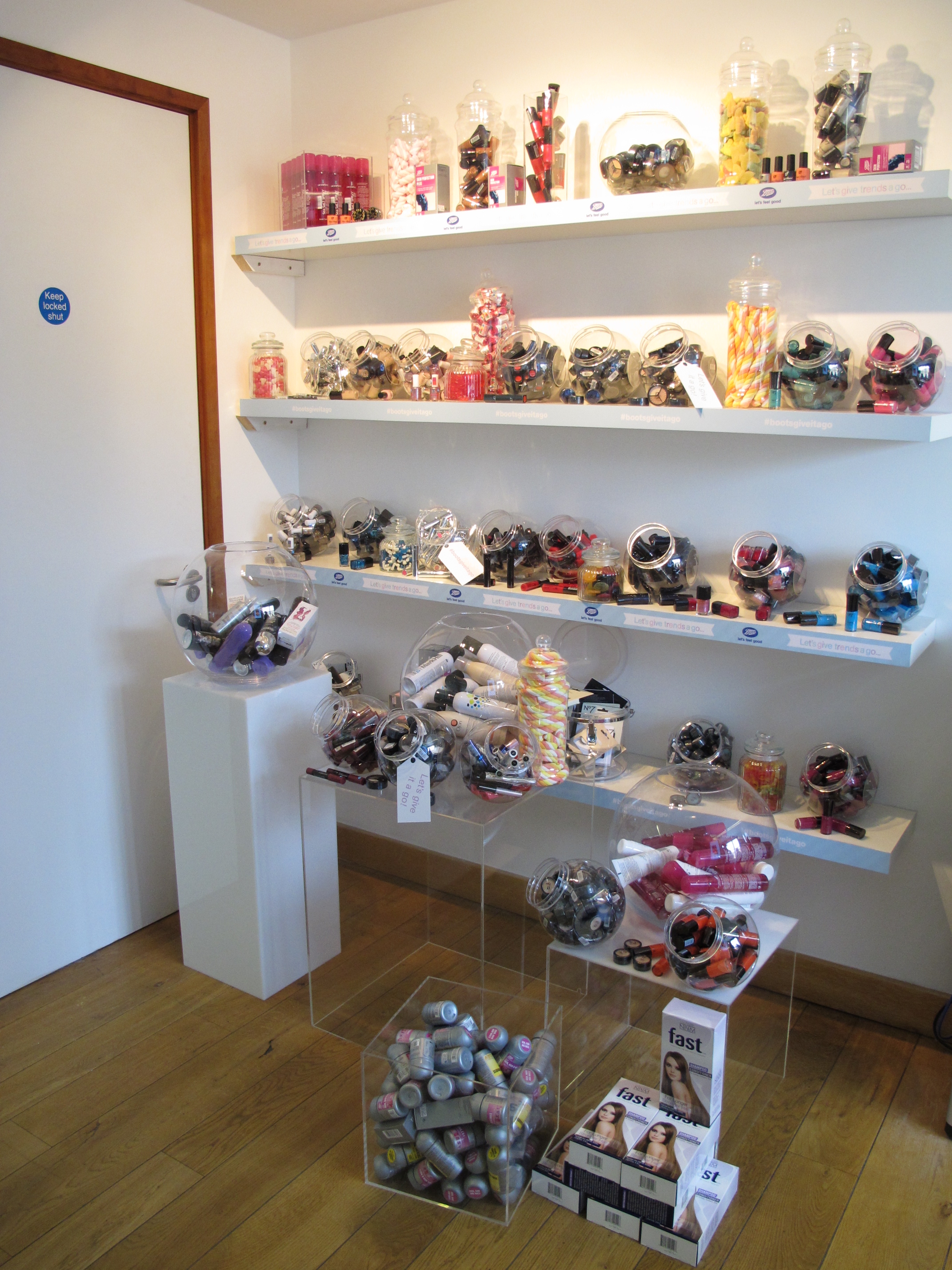 I was blown away by the whole experience and styling, and it left me feeling like a million dollars. I was over the moon with my new look and really felt like I had re-discovered my fun and playful side. The best news of it all, is that you girls at home can try this out for yourselves, as Boots are having an in store beauty play day full of advice and freebies on Friday 22nd March! So whether its trying out a new lippy, rocking some nails or just trying something new, it really does give you a boost inside and out. The Boots in store beauty advisor's really know their stuff and can transform you in a matter of moments. Its girl heaven.
So ladies, get 'reddy' and raring to go, be over the 'moon' with your nails and get a new 'do' in a flash this Friday!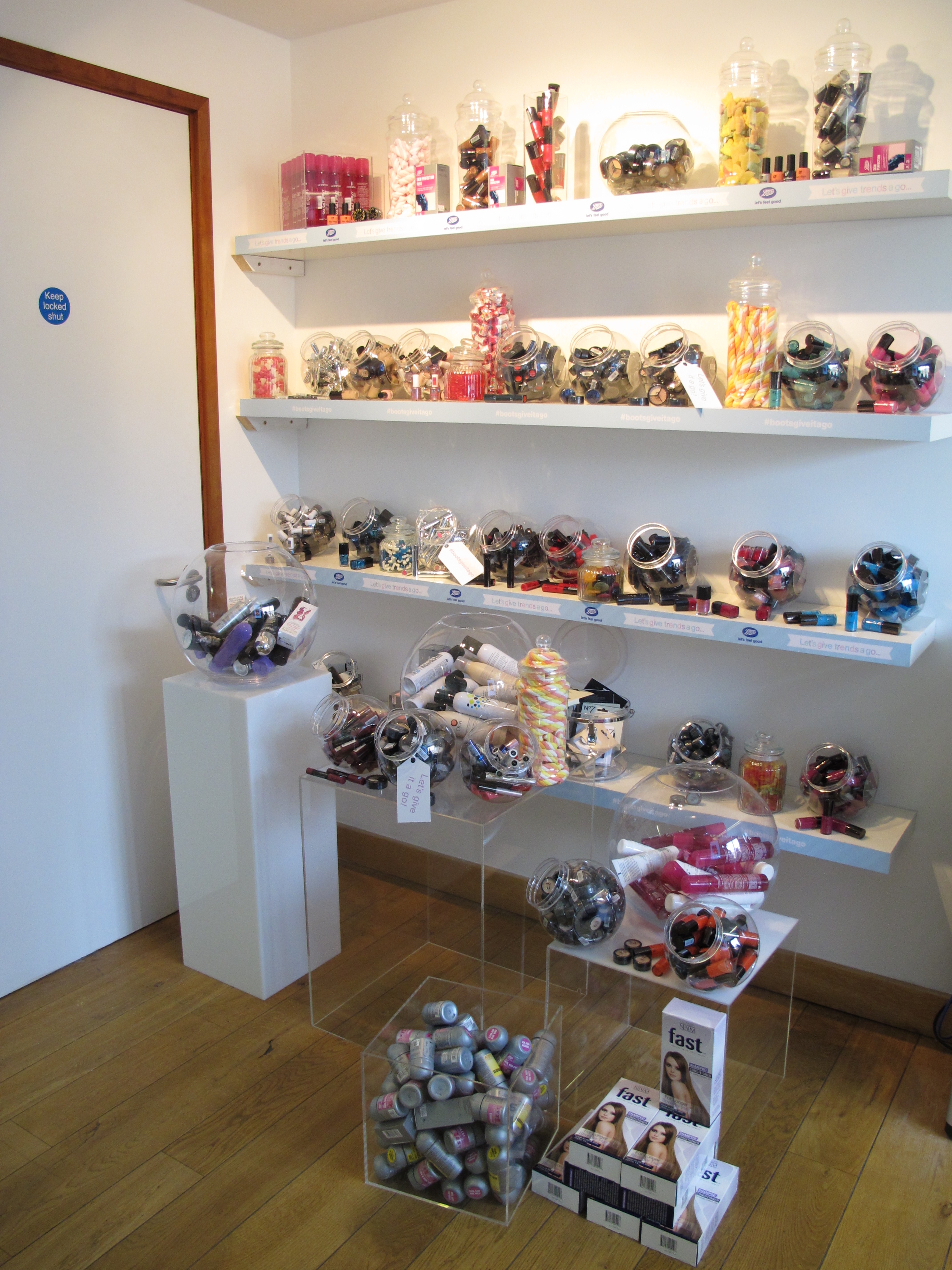 #Bootsgiveitago
www.mariannewmannails.com
http://www.bumbleandbumble.co.uk
https://twitter.com/vanesaguallar
https://www.facebook.com/BootsOfficialUK