Fashion Frontline: Lookbooks 1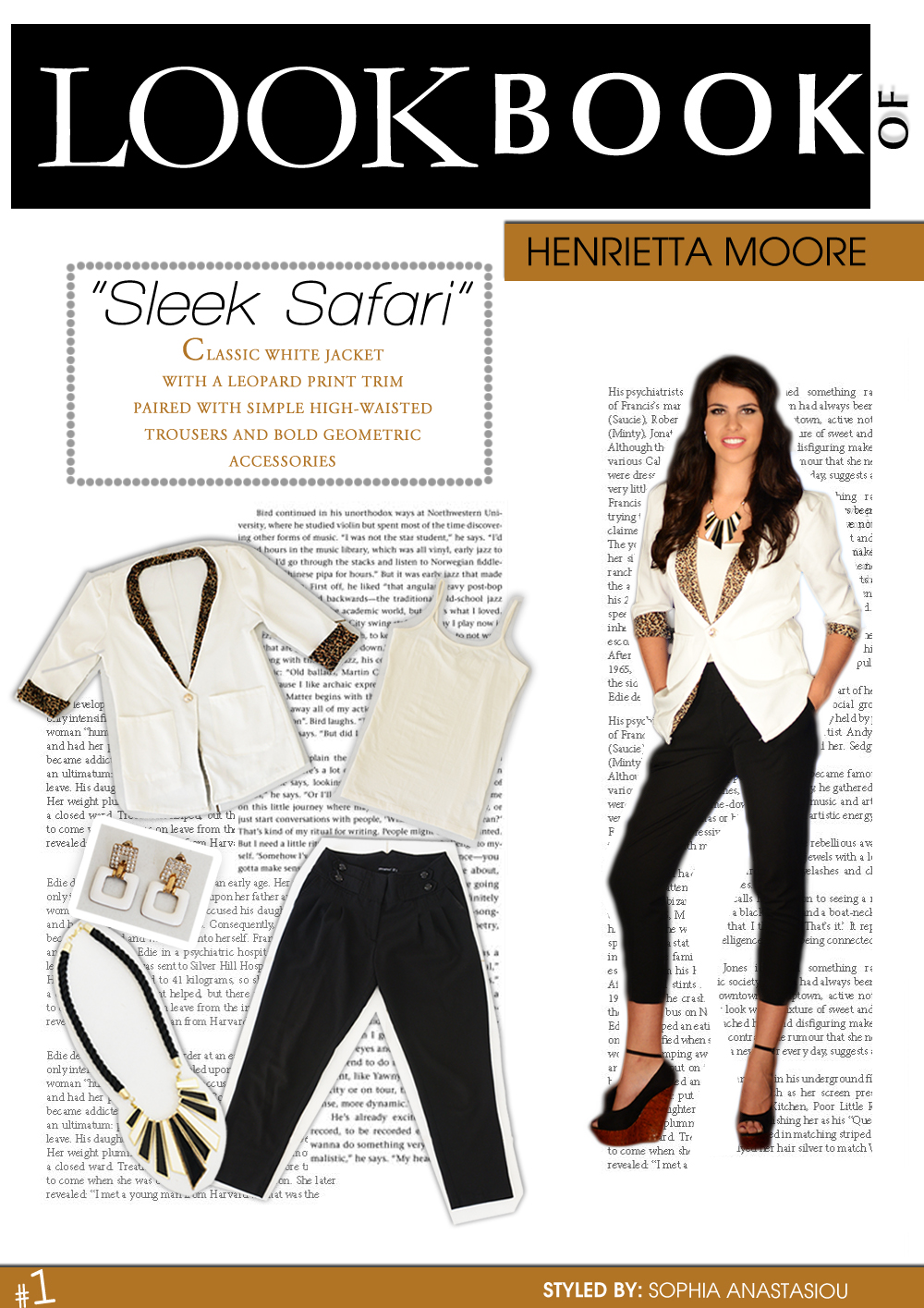 Sleek Safari
Is a look I put together combining a cream singlet worn under a classic white Jacket with leopard print trim. I matched this with a simple cut high-waisted trouser. A necessecity in every womans wardrobe! To bring this look to life I added bold geometric white/diamante earings and a monochrome necklass.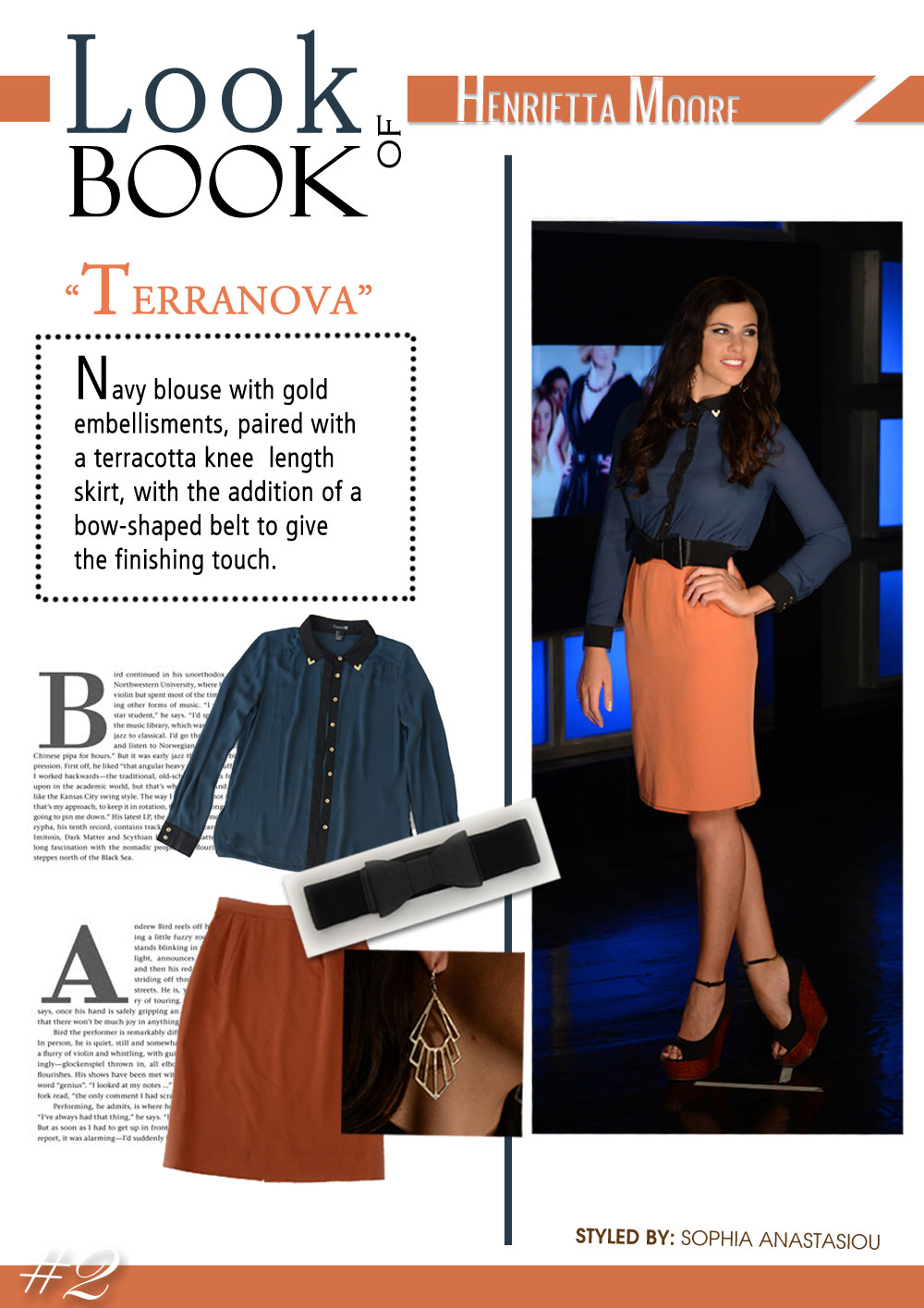 Terranova
Consists of a navy blouse with gold embellishments on the collar. This semi sheer blouse is cool to wear but works well against the terracotta knee length skirt. The addition of the bow- shaped belt softens the outfit and ties it together perfectly.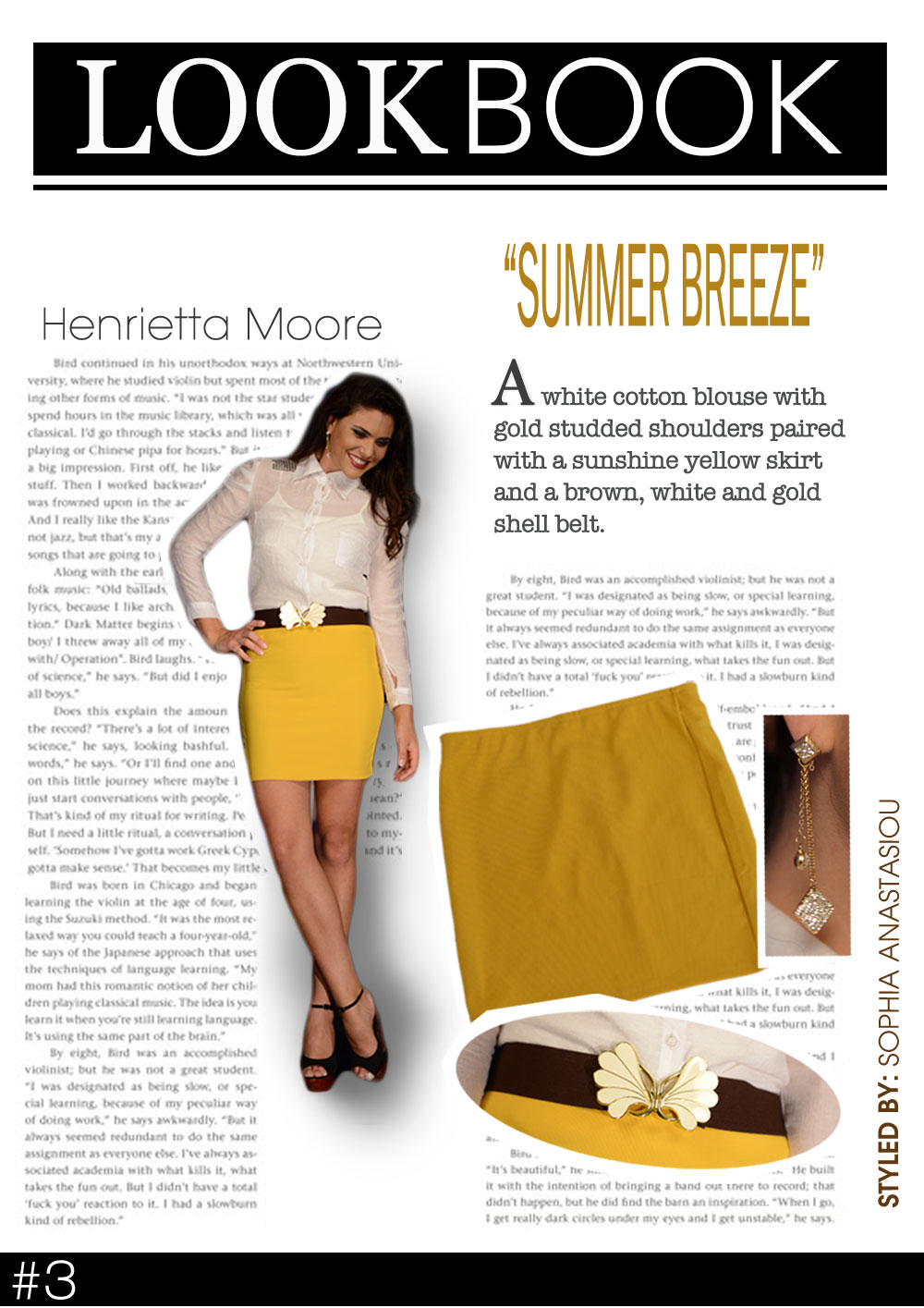 Summer Breeze
Comprises of a white cotton blouse with gold studded shoulders. These details really make a difference to the outfit and match the gold, cream and brown shell belt. The sunshine yellow skirt and gold diamante earrings really brightens up this look.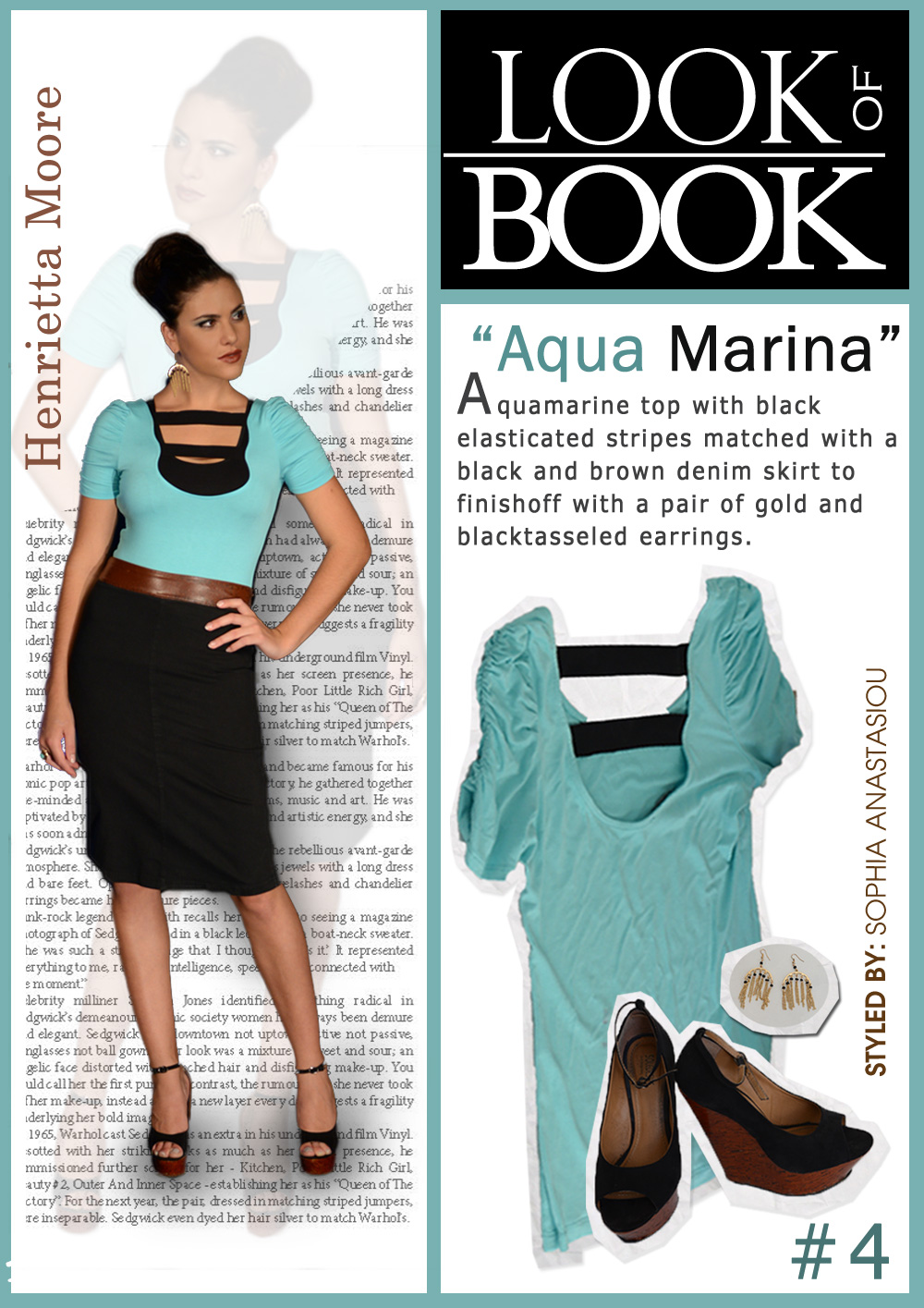 Aqua Marina
This fresh look is great for the summer with a splash of sophistication never goes amiss! An aquamarine top with black horizontal stripes is paired with a black and brown denim skirt. The gold and black tasseled earrings rocks the boat!