THE FASHION WORD with Hannah Eichler
The Fashion Word is a series of blog posts in which fashion insiders give the scoop on their everyday life in fashion and how they got into this stylish world. This time it's Hannah Eichler's turn, a stylist and writer from London. At the moment she works as an Acting Junior Fashion Stylist for LOOK Magazine and before she has contributed to magazines such as SHE, ELLEuk.com, Reveal, Glamour and more. More information about Hannah Eichler and her work can be found on her website
www.hannaheichler.com
.
Hannah, have you always had a passion for fashion?
Yes definitely - I remember being little and having a sketch book where I drew pictures of different models in outfits, I think it all stemmed from this one particular babysitter I had who was studying fashion design - she'd do her course work while looking after me so I just saw what she did and did my own versions. I still have that sketchbook somewhere!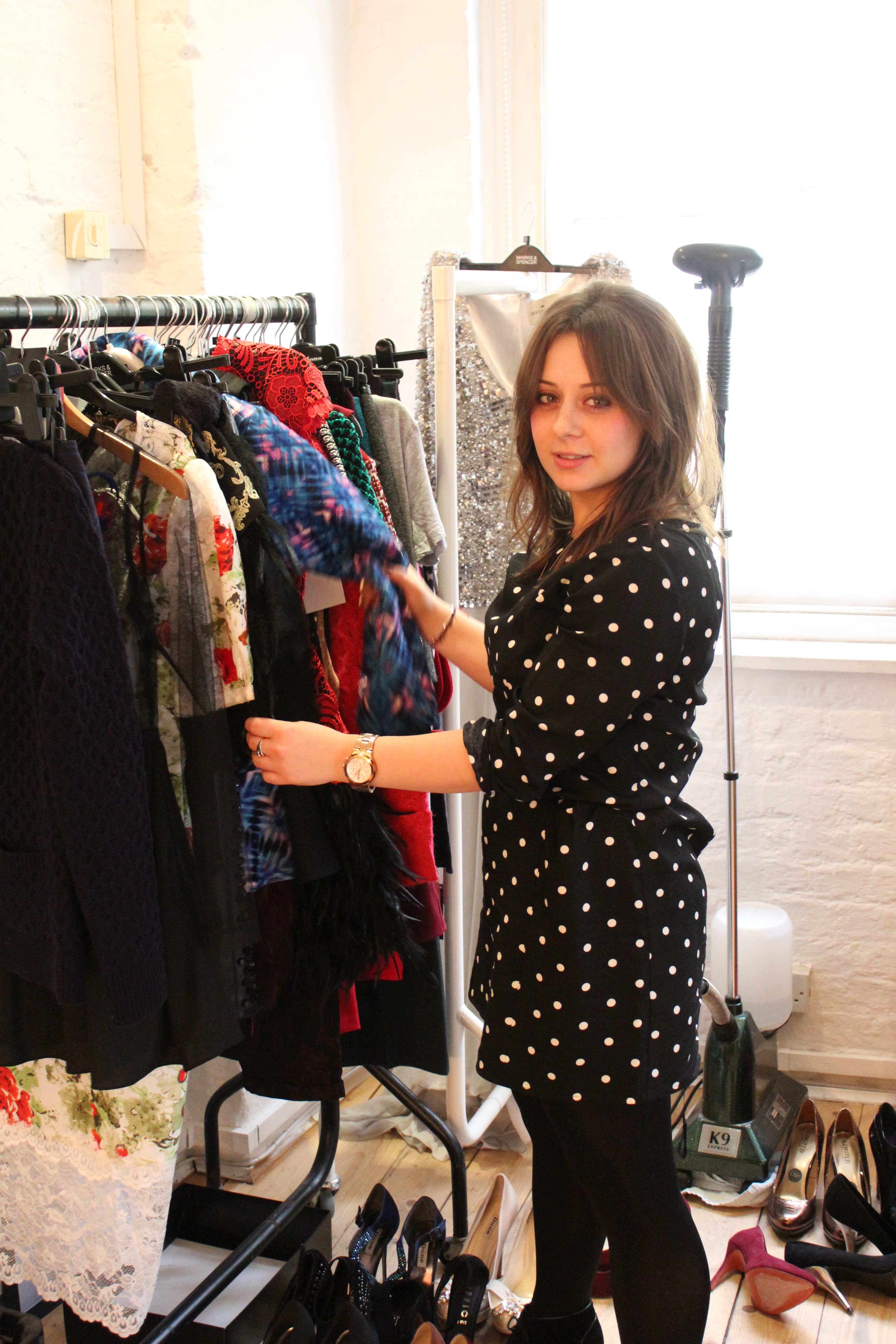 When did you know you wanted to work in fashion?
I was studying textiles for my GCSE's and just loved it, from making clothes, to the structure of fabrics and learning about different techniques. I went on to study textiles, English and business at A level, and enjoyed them all, so I wanted a way of combining them all - so I started thinking about fashion journalism.
And how did you get into styling and writing?
I studied for a degree in Writing Fashion and Culture at university, and interned at lots of magazines over summer.  I also worked in clothes shops to build up my fashion experience, and wrote for my university magazine, too. I got my first job after about 6 months of interning.
What does a typical day in the life of Hannah Eichler look like?
It's really varied - I can be compiling trends, researching stories, writing features and styling up outfits for shoots, on appointments choosing clothes to feature, at events and launches... No day is the same!
Do you have tips for people wanting to do same as you do?
Get as much work experience under your belt as possible - it really is so valuable. Assist a stylist you admire and practice your writing by setting up a blog. Be nice to everyone, be humble and don't get too big for your boots when you have a million clothing returns to do or making cups of tea!
What is your dream career?
Being a well respected fashion writer and stylist for a national magazine or website
How would you describe your own personal style?
Classic with a feminine twist - I stick to tailored shapes and always draw attention to my waist.
What would you say are the trends for the upcoming season?
Hitchcock inspired designs - lots of belted outerwear and ladylike shapes.
Many thanks to Hannah for giving such inspiring answers and I will see you all next time  for the second part of The Fashion Word.