Mary Kay Celebrates 50th Anniversary
Sept. 13 marks 50 years of enriching women's lives for top selling beauty company.
This is far from the humble beginnings of the brand that started in a 500 square foot store front in Dallas, Texas, USA, with five beauty products displayed on a single metal shelf and nine Mary Kay Independent Beauty Consultants. The company was founded on Sept. 13, 1963, and was called Beauty by Mary Kay. Now, Mary Kay Inc. has more than 200 products that are sold in 37 countries around the world by 3 million Mary Kay Independent Beauty Consultants.
To celebrate in the United States, Mary Kay is holding the largest pink Cadillac rally and caravan in company history. More than 100 pink Cadillacs will blanket the Dallas Arts District in front of the AT&T Performing Arts Center before caravanning up the Dallas North Tollway via police escort to the Mary Kay global headquarters. Once there, the pink Cadillacs will spell out a commemorative message in tribute to the company's golden anniversary.
Mary Kay celebrated its 50th anniversary with remarkable accomplishments including:
• Adding 350,000 Mary Kay businesses by new independent sales force members around the world during the past year.
• Achieving the highest sales month in company history in March 2013.
• Launching its first
Global Makeup Artist Team
. The team consists of the most talented artists from the fashion capitals of the world who share their expertise on products, application techniques and trends.
• Hosting
Global Makeover Day
and setting a company record for the most number of makeovers in a single day on March 8 for International Women's Day. The Global Makeover Day was the kickoff event for the
Global Makeover Contest
.
• Setting a
Guinness World Record
for the largest makeup painting. The painting was done exclusively with Mary Kay® products. The finished artwork measured 56.5 square meters, or 608 square feet.
• Donating nearly $5 million to organizations benefitting women and children around the world in celebration of its 50th anniversary year.
• Developing Mary Kay At Play, a global product line targeting Gen Y. The Mary Kay At Play collection focuses on the next generation of Mary Kay brand lovers.
• Exceeding the milestone of more than 800 issued and pending patents covering Mary Kay's innovative products, technologies and designs around the world.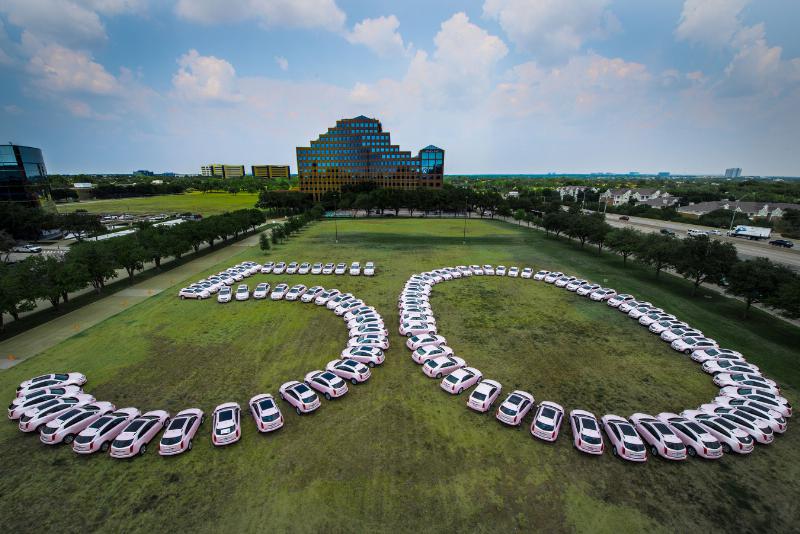 Credit: PRNewsFoto/Mary Kay Inc.