Design + mechanics = Transformational Elegance
WHEN Marilyn Monroe sang 'Diamonds are a girl's best friend', she was offering sound advice to all men wanting to please their ladies.
However, choosing the perfect piece of jewellery to match a woman's style and glamour, and one that will remain a long-lasting treasure, can be a minefield for many.
But help is at hand. Panushakorn 'Pam' Lertsinthawanont, the creative director at Su By VN Gems is a recognized jewellery expert. And she is more than happy to advise discerning jewellery buyers.
Pam literally grew up in the jewellery business. Her family firm was founded by her grandfather in 1922 and is now recognized as Thailand's top jeweller.
Pam officially joined the firm in 1992 and started out cleaning tables, making tea and coffee, and preparing snacks for customers, all the while learning about the jewellery industry.
"My mum loves beautiful jewellery and my dad is a mechanical engineer who really loves making things," she said.
"I used to love helping him when I was young, and he taught me how to make quality jewellery with a multi-functional design."
Pam set out to learn everything she could about the jewellery industry and now holds a certificate in jewellery design from Bangkok Jewellery Design Institute, a bachelors degree in International Business Management from ABAC University, she has studied at the Gemological Institute of America and has a GIA Diamond Grading Diploma (Diamond Specialist). She also has a masters degree in Architectural Heritage Management & Tourism from Silpakorn University.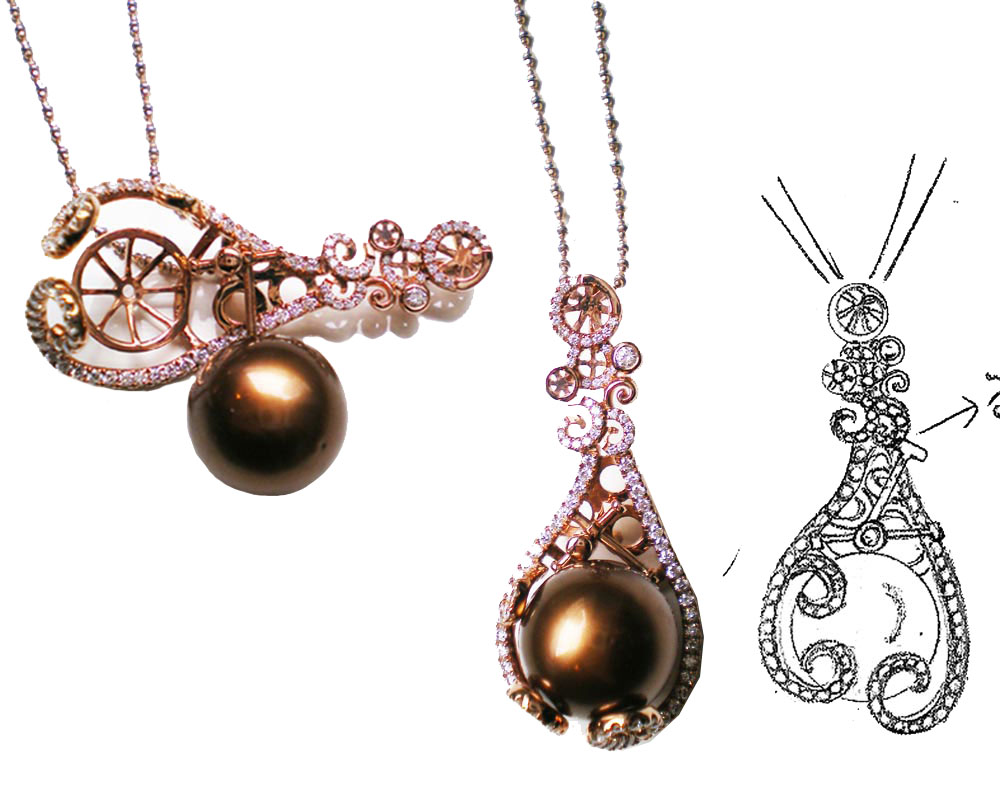 Pam began designing jewellery for her mother's shop 17 years ago and hasn't looked back.
"Those early clients loved my custom-made designs and spread the word to their friends. They couldn't get enough of them," she said.
Over the past 17 years, Pam has designed more than 1000 exclusive pieces and says she still gets a buzz every time she sees someone wearing one of her designs.
"They look so elegant. They are so sparkling," she said.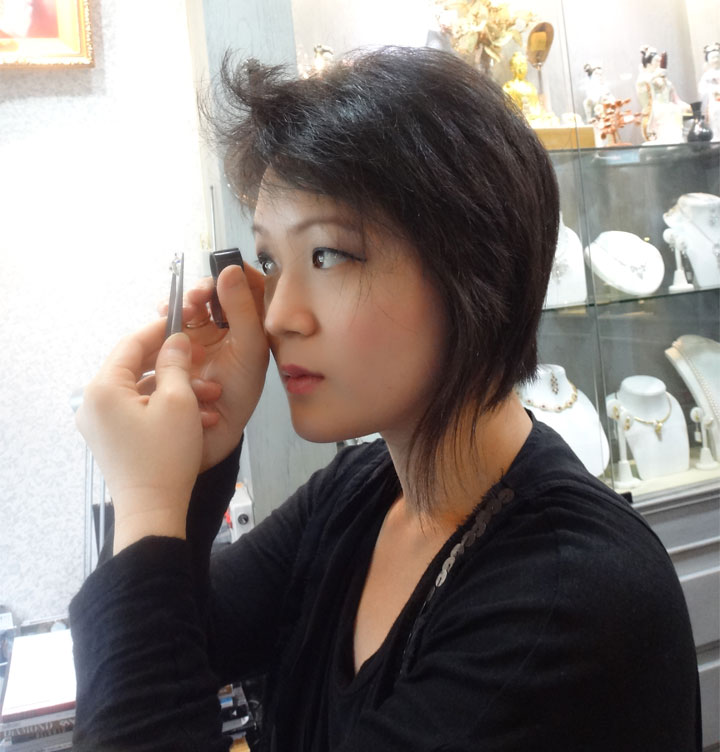 Su By VN Gems, has now been operating for more than 89 years with an unprecedented 90 per cent of clients returning for more of Pam's creations.
"Our clients all have one thing in common - they choose quality over quantity and they want a jeweller who is creative," Pam said.
"Every time I design jewellery, I ask myself; "Would I want to buy this piece?", and if the answer is yes, then I go ahead and create it.
Her strength in jewellery design is the 'transformed jewellery' - multi-purpose creations which can be used in many different ways.
"For example, I might design a ring which can transform into a pendant, or with additional chain it could become a bracelet clasp, or by turning the axis, it could be worn as a different pendant.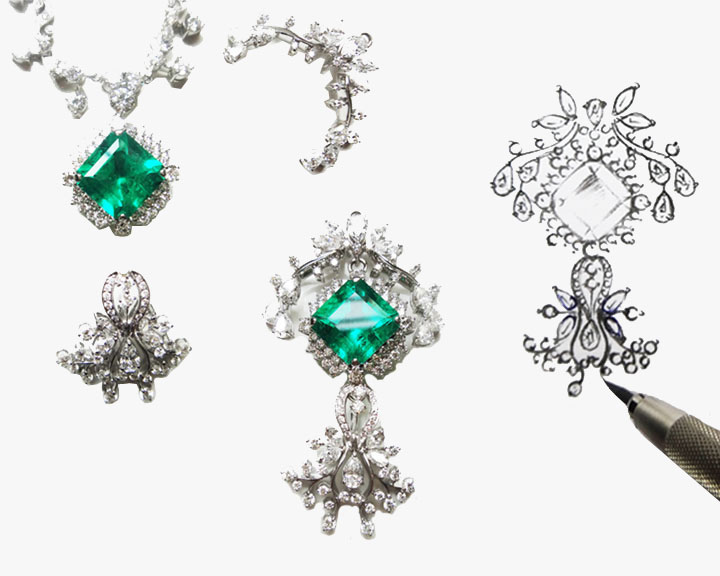 "I like to see people wearing them in their own way and I love it when clients share pictures of my designs on social media." she said.
Apart from jewellery, Pam also creates interior and architectural designs for houses and condominiums, she teaches art and painting, and is a staunch supporter of art and design communities, including the PechaKucha event.
She is also a qualified diamond sourcer and consultant for wedding, engagement and anniversary parties.
In 2007, she organized the world gems cutting design contest at the BKK Gems & Jewellery Fair, and last year, she ran the 'Find your true face shape' and 'Find your true finger shape' workshops for Citibank's Citigold members.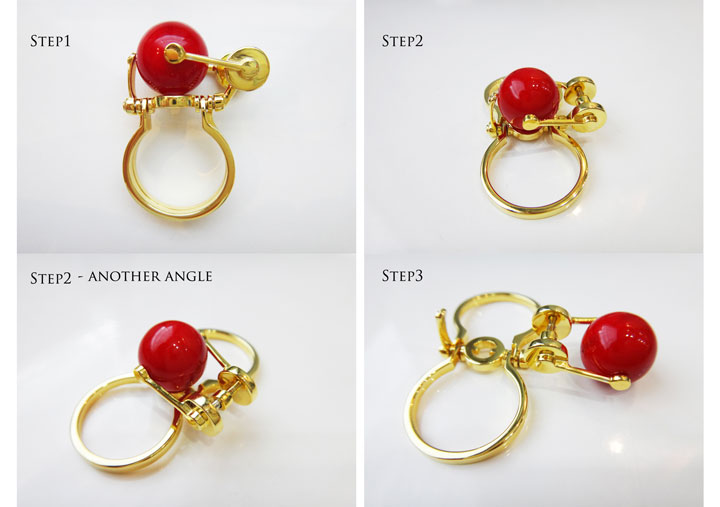 Pam's jewellery designs were also featured in the Gems and Jewellery Institute of Thailand's 'Potential Development Project for Thai Gem and Jewellery Entrepreneurs toward AEC' earlier this year.
Pam said discerning buyers were looking for innovative designs and quality workmanship at an affordable price.
She predicts that next year's fashions will feature more silver than gold.
"But if you are buying jewellery for yourself, first choose what you like and think about how and when you will wear it. Then decide whether or not it is affordable."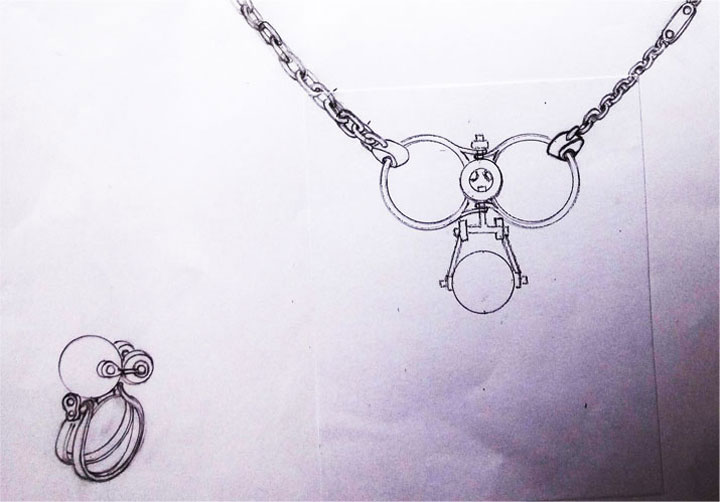 To see Pam's collections and e-catalog visit:
http://content.yudu.com/A1ypay/SUVN/resources/index.htm?referrerUrl=
For further information about Su By VN, visit:
www.SubyVNgems.com