Victoria's Secret Angels Lily Aldridge And Lindsay Ellingson Celebrate The World's Best Sport Bras
Supermodels Lily Aldridge and Lindsay Ellingson celebrate the launch of the World's Best Sport Bras from Victoria's Secret Sport at the Victoria's Secret Lexington Avenue store. The fashion, quality and support of Victoria's Secret lingerie are now available in sport bras. After perfecting the design and increasing the performance of the most essential piece of women's workout wear, Victoria's Secret has created the World's Best Sport Bras. The new lineup is available in maximum, medium or minimum support, in a variety of playful patterns and bright colors.
"No one knows bras better than Victoria's Secret," said Sharen Jester Turney, president and chief executive officer of Victoria's Secret. "It's only natural that we would introduce the World's Best Sports Bra that brings fitness and fashion together. Whether it's in the studio, the gym or the outdoors, these innovative, high-quality sports bras are a must-have and a perfect complement to her Victoria's Secret collection."
Following Lily and Lindsay's kick off of the World's Best Sport Bras Tour in New York City, fellow Angel Candice Swanepoel will celebrate the World's Best Sport Bras inHouston and Alessandra Ambrosio will do so in Los Angeles .
Along with this, Victoria's Secret Sport launched new Twitter and Instagram handles dedicated to everything sport. Connect with VS Sport using @VSSPORTOFFICIAL on Twitter and @VSSPORT on Instagram using #VSSport, #VSSportBra and #VSWorldsBest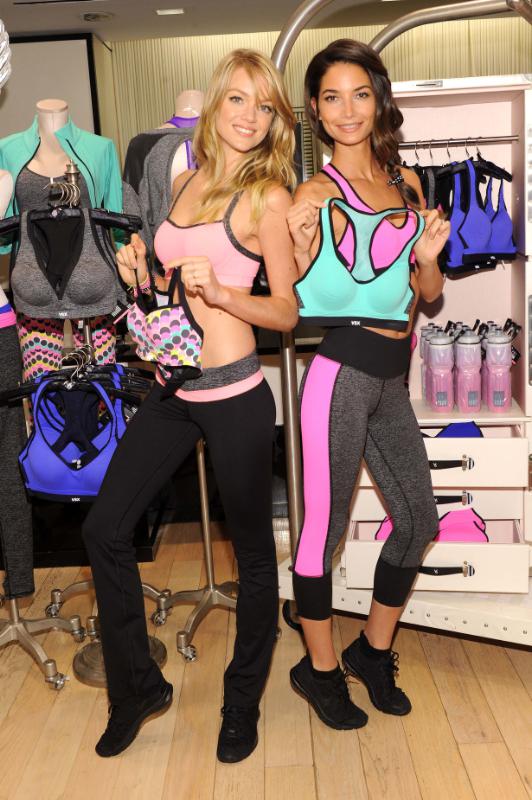 CREDIT: PRNewsWire / Victoria's Secret