Fashion Field Trip: ASAVA
Asava, a brand created by Polpat Asavaprapha and Mark Maruwut, never shies away from a classic elegant collection for the modern day ladies. Asavaprapha, the president of the Bangkok Fashion Society hopes to also make this Fashion Field Trip an experience to inspire others and the story for this current collection is as inspirational.
This year, Asava changed the runway to recreate an art exhibition installing a giant acrylic glass room mimicking a museum especially for his collection's display.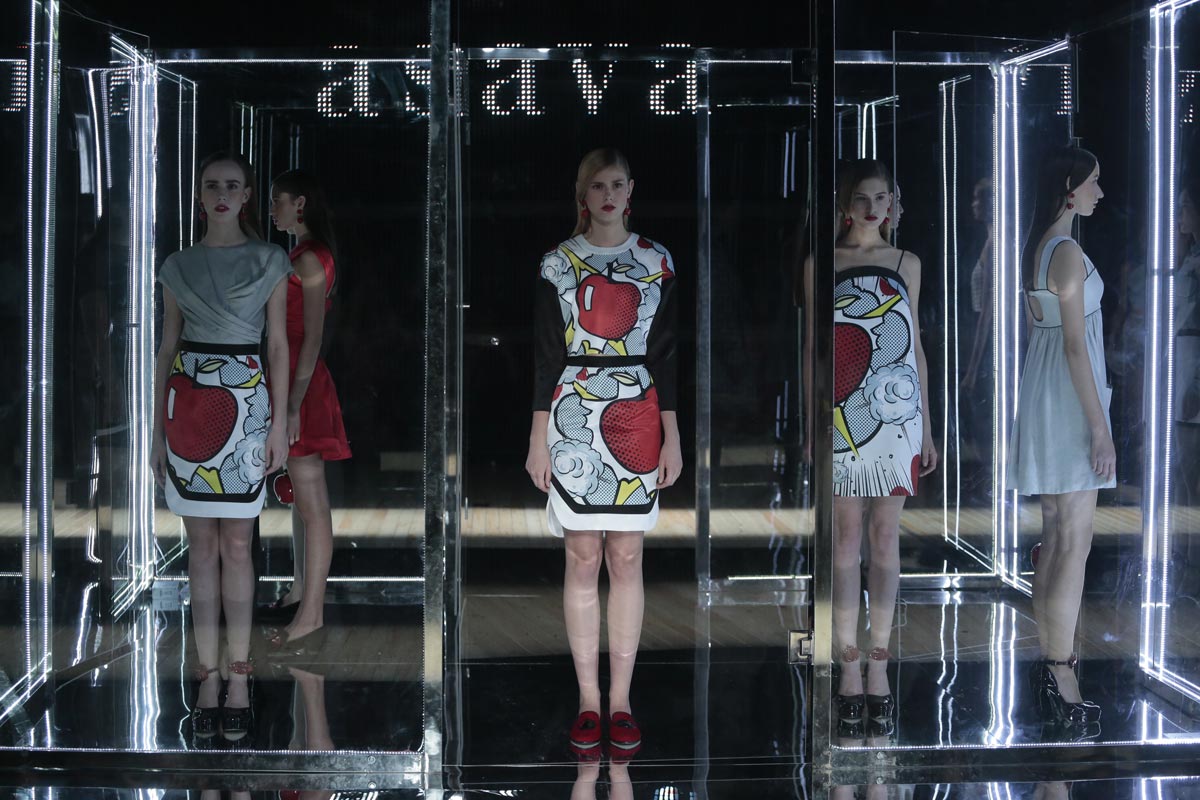 He often draws inspirations from his trips overseas and this collection, too, was from a trip to London to the Tate Modern, mainly from the special Roy Lichtenstein exhibition, A Retrospective. The collection name says it all, "The Big Apple". For AW13 it's all about the details. The brand still holds the same grand elegant minimalism in his silhouettes but the cute accessories were our faves.
The Pop-Art print was recreated from his own interpretation from Whaam! and Look Mickey. Who doesn't love a bit of pop culture and big red apple prints in their wardrobe? The collection introduced wide selections from fun printed crop tops for daywear, formal satin pyjamas sets, trench coats, to their signature evening gowns.
Words by Kiki Dhitavat by CuratedbyKiki
Photographs by Great T.