Go Beyond The Bronze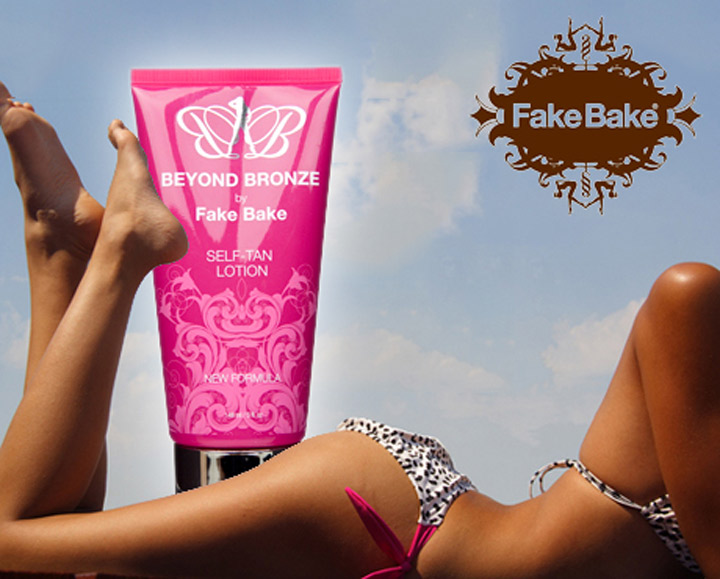 We all know that in the UK we are fans of an all year round summer glow. Whatever the time of year and no matter the weather outside, us girls (and boys) don't want to be looking pale. With Spring finally upon us in England, we all want to look and feel great with gorgeously tanned skin.
I recently met up with the simply stunning Sam Faiers from the ITV2 smash hit TV series 'TOWIE'. We caught up for an all things bronzed and beautiful chat at the Mayfair Hotel in London to discuss her newly announced title of Celebrity Brand Ambassador for Beyond Bronze by Fake Bake.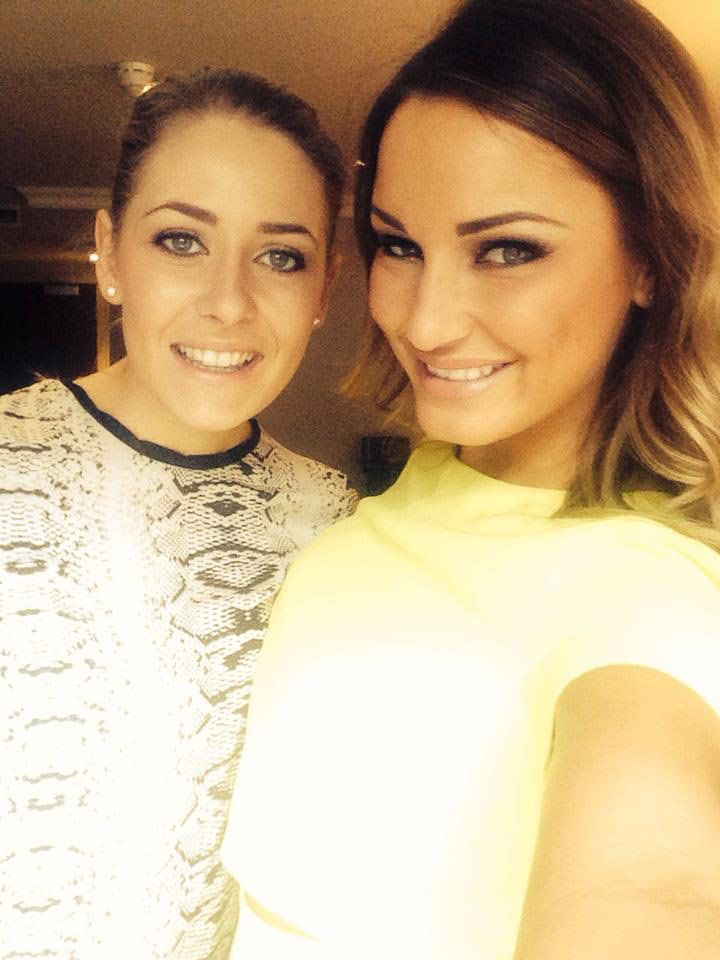 I was keen to chat with her about the issue of tanning in the sunshine – especially as we are slowly but surely beginning to see some evidence of it in April in London (finally!) and what she is doing to raise awareness about safe sun. She's never used a sun bed and has vowed to keep it that way. "I'm thrilled to be the ambassador for Beyond Bronze. Being an Essex girl, I love fake tanning and it's much healthier than using sun beds because there's no risk of getting skin cancer."
From April, Sam will be visiting secondary schools around the country telling the pupils about safe tanning. Sam said "I'm always slapping on SPF factor creams, even in winter, and I think it's really important that young girls learn the risks and dangers of using sun beds. Being bronze is the norm these days and I want to tell people that there are other ways of doing it without putting yourself at risk, not forgetting ageing your skin, and that's by using Beyond Bronze by Fake Bake."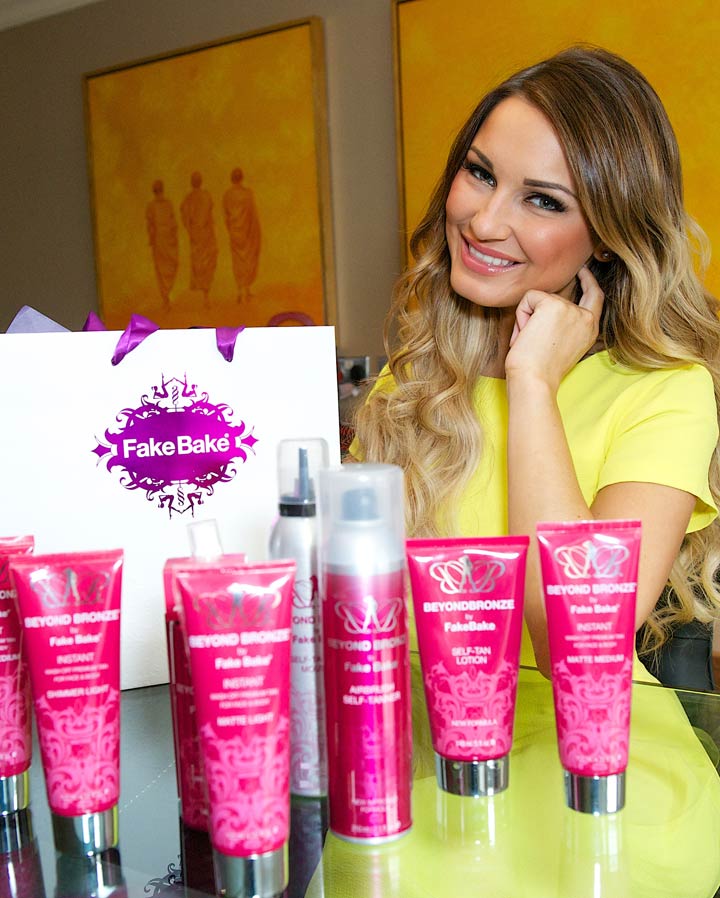 Next step for me was to investigate the new products by Beyond Bronze and find which products they have for different preferences. One thing I love d was that Beyond Bronze gives you the flexibility to choose between a long lasting self tan in any application type you prefer with lotion, mousse or airbush there are so many options to try! If in a rush, there's also the option of picking a last minute temporary tan which you can tailor to your skin tone. Whichever you choose, you're guaranteed a natural looking tan because the range has been formulated exclusively by Fake Bake – the UK's favourite professional self – tan brand.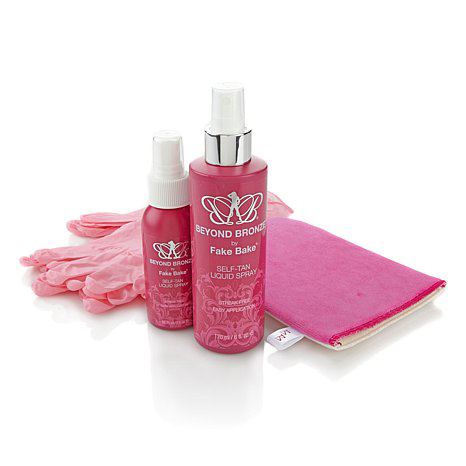 One thing I'm always cautious of is the dreaded streak! There is nothing worse than spending some time attempting to look fake tan flawless and looking patchy! Fear not however as Beyond Bronze is the ultimate in effortless, streak-free tanning and amazing quality. You can use the products on the face and body for a head-to-toe even glow. Sam gave us some amazing tips on how to get the perfect tanning application so check out the exclusive interview on Fashion One TV and until then don't forget to exfoliate before use and wash our hands after application.
For more information and to see the full range of Beyond Bronze check out
fakebake.co.uk
Until then stay sun safe and beach body bronzed!