SUPER MODELS OR SUPER WOMEN
Everyone has someone they admire in different aspects of life, and when it comes to the runway and beauty covers, there are some women who you just stand out.
Not only because they walk the catwalk and make everything look easy but because behind these super models there is something more, courage, brains, kindness and so many good qualities that are admirable.
That is why today I decided to look at the profiles of a few of the beauty queens who I call super women.
These women are among the most stylish women in the world of fashion, they came from different backgrounds and faced the hardships of making it in life, but with their positive attitudes they became the best of trend setters, beauty queens and also encouraged everyone everywhere that every dream is indeed valid.
These women make the runway complete as they walk down the catwalk in style and poise, with charisma and confidence.
IMAN: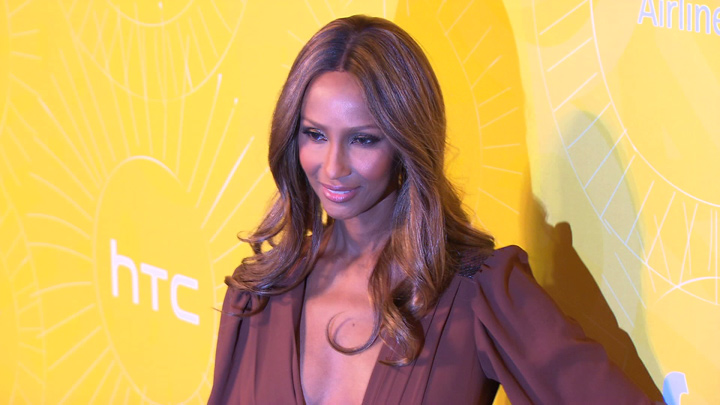 Full names: Iman Mohamed Abdulmajid
She is one of the queens that rocks when it comes to the modeling world.
Iman was born in Mogadishu, Somalia to her Somali parents. She is known for her long neck, tall stature, slender figure, fine features, copper-toned skin, and exotic accent.
Iman is not only about beauty but also brains; she had the privilege of studying in Egypt and Kenya. She studied political science at the University of Nairobi, is a business woman, actress and also fashion designer. She is also fluent in five languages which include Somali, Arabic, Italian, French and English.
This lovely lady has been on the cover of prestigious magazines, was a muse of several designers, worked with notable photographers and has also been the host of fashion themed television shows.
Iman is the owner of Iman Cosmetics and also global chic clothing line.
ALEK WEK: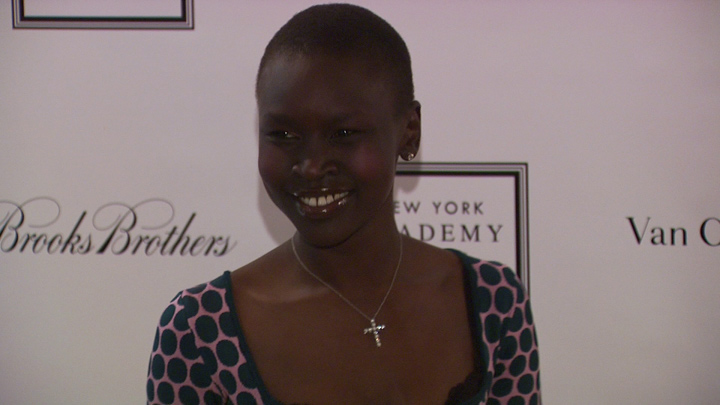 Her names means "black spotted cow", was born in South Sudan to her parents, Alek suffered from psoriasis skin condition from her infancy until the age of 14 when she recovered on her arrival in London, during the war outbreak in her hometown.
This exotic lady has modeled and done advertisements for big designer names, has appeared on the cover of the best known magazines in the world of fashion and has also been a guest on several TV shows.
Early this year during the spring summer fashion, she was chosen to be in the campaign of Macs and Spencer among other big names such as Rita Ora, Emma Thompson, Annie Lennox, Lulu Kennedy, Doreen Lawrence, Rachel Khoo and Roma Agrawal.
Apart from the world of beauty and fashion, Wek is an advisor to the U.S. Committee for Refugees Advisory Council and a missionary for World Vision.
She has released her autobiography about her hard life while she was a child in South Sudan titled Alek.
The Sudanese model also designs Handbags called Wek 1933 which is the year of birth and name of her father.
LIYA KABEDE: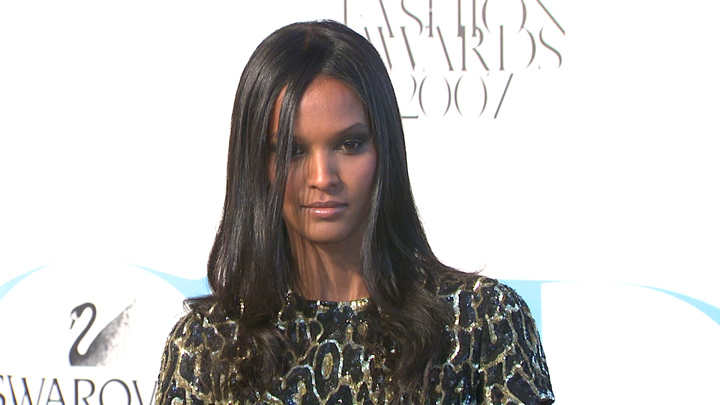 Liya Kabede was born and raised in Ethiopia to her Ethiopian parents.
This lovely lady is a model, actress, Philanthropist and also business lady.
In the year 2007, Liya was named as one of the most highly paid models, coming at number 11 out of fifteen other supermodels that were on the list.
In 2013, she was named as glamour women of the year.
The lovely Ethiopian beauty has appeared on the cover of magazines, has been a brand ambassador, and has also participated in campaigns.
Apart from modeling Kabede was appointed as the WHO Goodwill Ambassador for Maternal, Newborn and Child Health.
Liya founded the Liya Kabede foundation and also launched a clothing line known as Lemlem which means "to bloom" in Amharic