Interview with Chef Will Meyrick from Asia's Best Restaurant, Sarong Bali
If you haven't visited the most sought after, award-winning
Sarong Restaurant
on the Indonesian island of Bali, you probably must've traveled to the paradisiac place the wrong way. To go to Bali means to eat in Sarong, we may have suggested a lot of places to visit but this should never be missed!
As one of the Best Asia's Restaurant, Sarong's reputation for innovation and authenticity has helped create its prestigious standing on Southeast Asians Epicurean Stage. Behind every successful restaurant comes a great chef who contributes greatly to street food culture.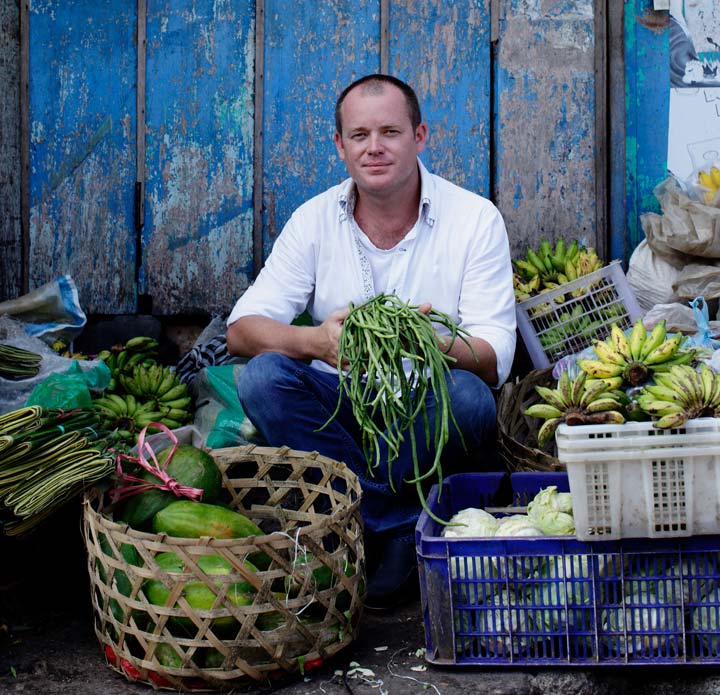 Top celebrity street food chef, Will Meyrick has taken some time out of his busy schedule to chat with Fashion One.
What sets street food apart from any kinds of food?
Street food comes with a story behind it. The recipes are part of some families' heritage, history, and culture. On the streets one fact you'll find out; people are living to eat rather than eating to live.
You have traveled far from tasting every delicious food on each country, any stand out food so far?
Being a street food enthusiast, I found a lot of memorable dishes during my travels. For example, when I was in Manado, Sulawesi, Indonesia. I ate bush rat and bat meat. Well, apparently it wasn't the nicest, but the bat was the most interesting one.
What do you do on your free time that does not involve food and kitchen?
Photography and traveling
How has traveling affect your way of cooking?
Traveling influences me a lot because anywhere I go, food is a means of communication – it's an ice breaker. Through food, you can communicate easily with people from other areas, get to know more about them. This sort of information I get, family stories, histories and cultural practices develop my own understandings of other cultures. Therefore, I don't see myself as only cooking food, I learn and share, if you like serve with the food the culture that lies behind it.
Aside from your signature white top, which we often see you wearing, any signature flavor you are fond of?
Chili / spice
What can we expect from the Street Food Chef?
Street Food Chef roams around street stalls, in neighbourhood kitchens and backyards, at markets, getting off the beaten track to get to the heart of the dishes, tracking down the original recipes that are handed down through generations.
Number one rule in the kitchen?
Respect your produce