Carmen Chan to Debut Art Clutch
Internationally-acclaimed accessory designer Carmen Chan is set to launch the Carry Art project, with the debut of ART CLUTCH, an unconventional bag format designed by no other than the designer herself. Collaborating with Hong Kong artist Ryan San and art platform ART ONE, Carmen Chan aims to break the preconception of inaccessible art and promote touchable art in daily life through the ART CLUTCH and multi-media art exhibition.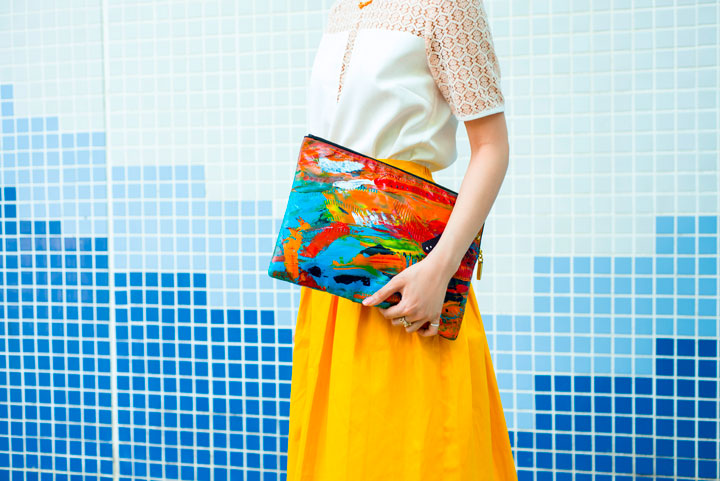 Credits: Carmen Chan
The Carry Art project aims to promote accessible art and bring art into life for all audience. Unlike usual art exhibitions, guests are encouraged to touch the acrylic canvas, carry the hand-painted Art Clutches, and be part of the multi-media pieces and live performance. Always having a passion in art, the project director and accessory designer Carmen Chan forms a team of Hong Kong artists and experimenters including painting artist Ryan San, multi-media artist Kevin Tse, performance artist Koleman Chan, together with the art platform ART ONE, to integrate art and design into a new experience in life.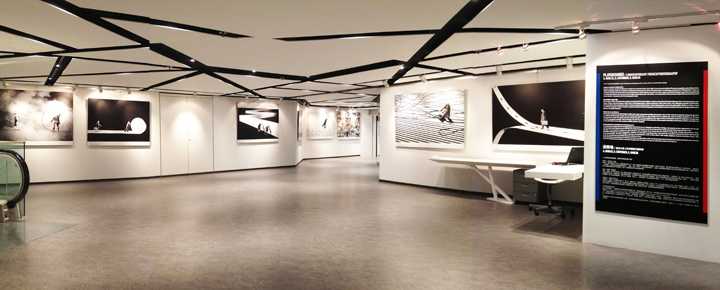 Credits: Carmen Chan
Cohering the same concept of "Carry Art", the ART CLUTCH Series is an unconventional bag format. Each clutch is a unique piece of art, made of hand painted acrylic painting and protective coating on fabric. The designer, Carmen Chan, believes that through the touch with the paint on clutch, the wearers can feel a more instant and intense connection with the artist.
As the debut launch of handbag series of CARMEN CHAN, the designer Carmen Chan collaborated with artist Ryan San to develop the seven styles of unisex hand-painted clutches under the theme of illusion and fantasy, as if the wearers are stepping into a painting world.
About Project Director and Jewelry Designer, Carmen Chan
Born and raised in Hong Kong, Carmen Chan is a designer, dreamer, experimenter and lover of beautiful things. Founded in February 2013, the Hong Kong-based jewelry and accessory brand, CARMEN CHAN, aims to create the designs that highly represent individual uniqueness and self-identity.
CARMEN CHAN is worn by worldwide fashionistas including Hong Kong singer Kary Ng, actress Chrissie Chau, model Cara G and Jocelyn Luko, blogger Cindy Ko, Australian top blogger Micah Gianneli, Miami blogger Ria Michelle, and etc. CARMEN CHAN was also named as one of "The Best Independent Jewellery Designers in Hong Kong" by Sassy Hong Kong in 2013 and featured in publications around the globe including international fashion TV network Fashion One, SO-EN Japan, Nylon Singapore, Time Out Hong Kong etc.
For more information, visit:
www.carmenchanjewelry.com