Legendary Designer Oscar De La Renta Dies at 82
Oscar de la Renta
, the Dominican-born fashion designer, who spent half his lifetime dressing the world's most famous female celebrities – from Hollywood actresses to royals and U.S. first ladies – died yesterday, the New York Times reports. He was 82 years old.
In 2006 the legendary designer was diagnosed with cancer. Although it seemed that De la Renta won the battle against the disease in 2013, he is said to have died because of complications from cancer.
According to a written statement by his stepdaughter Eliza Reed Bolen, De la Renta died surrounded by his family and friends. "While our hearts are broken by the idea of life without Oscar, he is still very much with us. Oscar's hard work, his intelligence and his love of life are at the heart of our company," the statement read. "All that we have done, and all that we will do, is informed by his values and his spirit."
"So sad for the loss of this legend. Oscar de la Renta, thank you for all the beauty and inspiration you shared with us,"
Nina Garcia
, the creative director of Marie Claire, posted on Twitter.
Only six weeks ago, De la Renta presented his last runway show at New York Fashion Week, where he happily beamed at the audience after the show ended. He also designed the gorgeous dress for
Amal Alamuddin
's Venice wedding with actor
George Clooney
earlier this month.
In 2013, De la Renta said during an audience, "The only realities in life are that you are born, and that you die. We always think we are going to live forever. The dying aspect we will never accept. The one thing about having this kind of warning is how you appreciate every single day of life."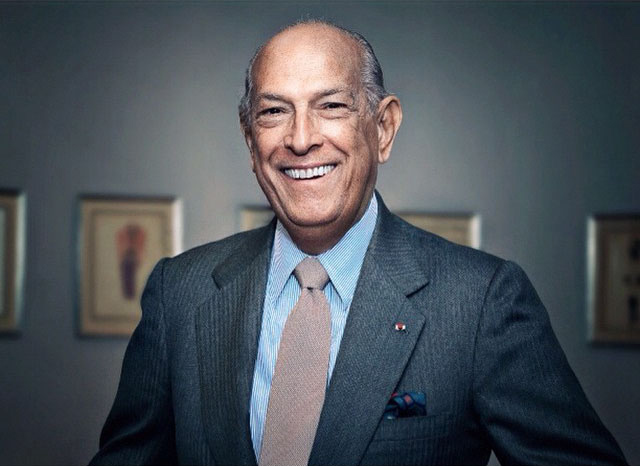 Credits: Instagram