Are Cara Delevingne And Kanye West Making a Song Together?
Cara Delevingne
is not only one of the hottest models in today's fashion world, but she also designed capsule collections for major fashion houses like DKNY and recently stepped up her acting career by snatching a leading role in John Green's Paper Towns. But why stop there? Delevingne's next goal seems to be leaving her mark on the music business.
Earlier in October, the British catwalk goddess already set sails for Paris to shoot the video for the debut single she has been working on with
Pharrell Williams
for the past eight months. "They seem to have formed a great little writing collective and apparently it's a huge song," the Sun reports. Although their track has not even been released yet, rumors claim that Delevingne might soon be working on the next project with rapper
Kanye West
.
Apparently the 37-year-old songwriter and fashion enthusiast is quite obsessed with the cheeky top model and her unique style. "Kanye and Cara have been swapping a lot of texts and phone calls. He's talking about collaborating on a track to help launch her," an insider told Now Magazine. It seems that the two superstars initiated their collaboration when they met during Paris Fashion Week just recently.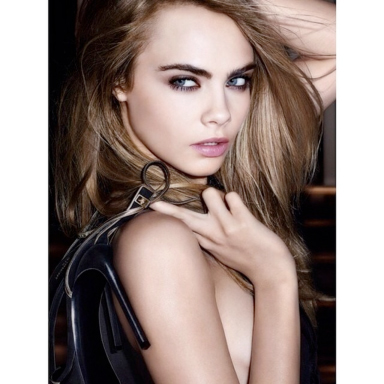 Credits: Instagram