Halloween Celebrities Who Are Almost Impossible to Identify
Although our favorite celebrities spend a great deal of their career dressing up, wearing costumes or even impersonating others, it seems they are still up for some private masquerade! Especially when it comes to Halloween, many stars and starlets put so much effort in their extravagant outfits that we have a hard time recognizing who's beneath all the layers of makeup, the wigs and the fake blood.
Sandra Bullock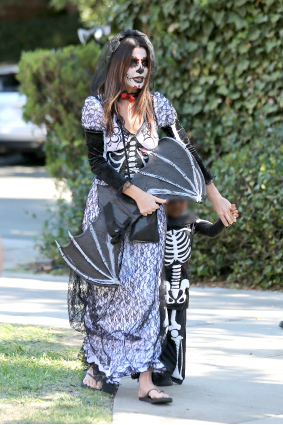 For Halloween 2013 the 50-year-old Academy Award winner obviously drew lots of inspiration from the Dia de los Muertos, a Mexican holiday to honor the dead. The distinctive look is widely known for the so-called sugar skull makeup which features flowery ornaments. Bullock was accompanied by her son Louis, who wore a cute skeleton suit.
Heidi Klum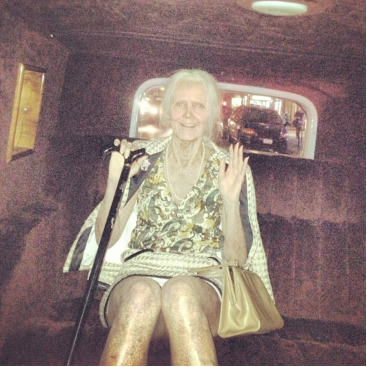 Last year, the German-born model, who is famous for her outstanding Halloween parties and crazy outfits, transformed into her future granny self. With the help of professional makeup artists Klum presented a very believable and one of the wrinkliest Halloween costumes ever. Supported by a cane, the tall blonde was barely recognized when she hit the red carpet that evening.
Cindy Crawford and Rande Gerber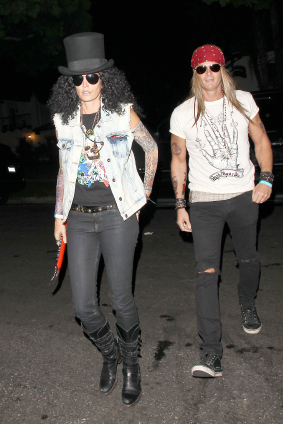 Complete with inflatable guitar, the legendary model and her husband showed up as Slash and Axl Rose from Guns N' Roses at a Halloween party in 2013. With their huge black sunglasses and wigs you actually have to look twice to realize you're not staring at a pair of actual rock stars.
Fergie and Josh Duhamel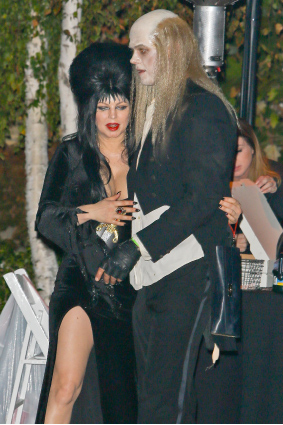 It's a well-known fact that the American songstress and her husband are true Halloween fans and love to slip into matching costumes each year. For Kate Hudson's 2013 Halloween bash they portrayed two classic creepy characters. Fergie dressed as famous horror hostess Elvira, while Duhamel showed up as Riff Raff from The Rocky Horror Picture Show.
Colton Haynes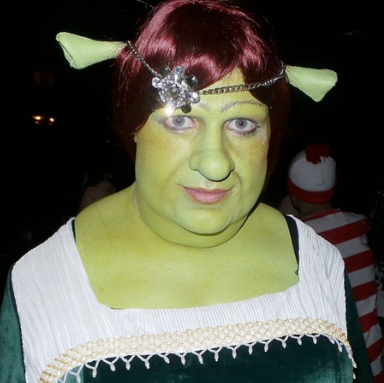 American model and actor Colton Haynes obviously isn't afraid of sacrificing his flawless looks to deliver one of the most authentic impressions of Princess Fiona from Shrek. With bright green skin and tons of fake fat attached to his previously ripped body, Haynes transformed into a massy female ogre. We are pretty sure nobody recognized the Teen Wolf star when he showed up at a pre-Halloween party earlier this week.