Africa in Soweto
As we draw close to the prestigous Soweto fashion week (26-29 Nov) the fashion world is anticipating another amazing fashion theatre showcase. SFW carries a heavy weight as it was established in the biggest township in South Africa with a great history- neighborhood of the late legendary Nelson Mandela. Soweto is a huge tourist destination and Soweto fashion week has also been named a tourist destination event as it attracts foreigners from other countries. Its a unique fashion week known for its fashion theatre concept that represents the history of Soweto. It stands with no competition unlike the Mercedes Benz fashion weeks, SFW has its only creative style of showcasing the designer pieces on the runway. It has managed to its own crowd with the fashion theatre concept.
Soweto fashion week is the biggest platform for empowering and enriching upcoming designers and models. It works with the government to create empowerment, skills development and commercing art. We have seen local young designers having the opportunity to showcase in Las Vegas, USA and commercing their collections there. We also have witnessed unskilled models growing in this platform and getting big jobs elsewhere.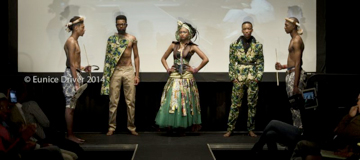 As the Spring14/15 is around the corner there is a hype about this event, as it bring different designers from other African nations to showcase in Soweto. Designers from; Nigeria, Tanzania, Botswana and Zimbabwe are very excited to be showcasing in the big township with great history. The Creative Director Ngugi Velly Vere was quoted saying,"We bringing Africa to Soweto and commerce it global". The show has also partnered with a local TV soapie, and some of the casts will be seen taking on the ramp for a showdown.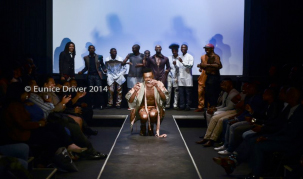 STYLE IS EMPOWERING