ZALORA is taking over fashion ecommerce in Thailand!
TOO much news, too little time as ZALORA gains leverage in the Fashion Industry online!
Fashion lovers and all alike have probably already heard of ZALORA. This fashion-brand's aggressive growth online has been around only a little over 2 years and they have already signed up to work with over 14 Thai Designer brands! Additionally, ZALORA exclusively tells FashionAbleThai that they have 4 more brands coming very soon! ;)
Collaborating with Thai Fashion Brands like KEMISSARA, MILIN and MUNCHU's to name a few and then adding to the long list of big international brand names such as MANGO, American Appeal, and Aldo, their star is rising!

If you love trying on clothes, ZALORA has invented a NEW way for you to 'TRY IT ON'! Zalora sites will now be incorporating a 'virtual fitting room' which will give customers a feel and look of the product prior to purchasing. This they hope will take away some of the uncertainty surrounding online shopping and therefore minimize returns, increase sales and build stronger and lasting relationships with the customer.
And if their 100% foreseeable increase in sales in 2014 isn't enough, they have just partnered with LINE to gain exposure of the ZALORA brand to reach over 5.8 million users. Knowing this, you should keep an eye out for their Online Fever from 11/11 - 12/12 to get your Christmas shopping done in high fashion; at the comfort on your own time.
Moving away from online, recently ZALORA opened a physical store in Singapore so they can get more interactive in knowing how to streamline the overall shopping experience. Having a pop-up store will also allow ZALORA to engage offline shoppers a chance to experience the ZALORA curated brands and will potentially interest them in checking it out online.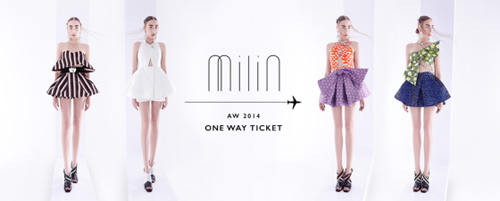 So with so much happening right at your fingertips, what are YOU waiting for! Go check out
ZALORA
right now!