Behati Prinsloo and Adam Levine's New Year's Resolution
Maroon 5 frontman, Adam Levine, and Victoria's Secret Angel, Behati Prinsloo let the world in on their New Year's resolution via Instagram earlier this week.
While most of us listed resolutions like "work out more" or "cut carbs", these newlyweds added an unusual resolution to their list-- more meerkating.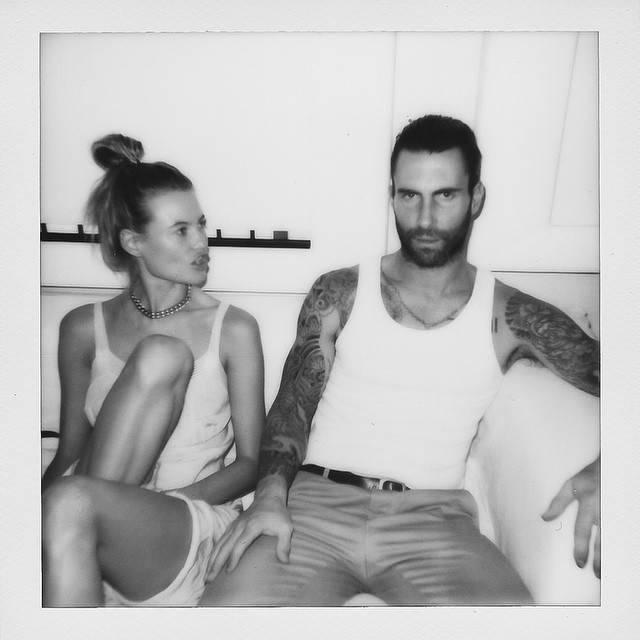 A candid of Behati and Adam on set of Maroon 5's 'Animals' music video.
According to
Urban Dictionary
, 'meerkating' is, "Posing like a Meerkat in a public place, and then taking a picture of it. Meerkating has the same concept as planking, but you are squatting and posing like a meerkat with your hands out in front of you like paws."
Watch below to see the outrageously good looking-- and outrageously coordinated-- power couple meerkating in a pool.
So adorable! We hope that Behati and Adam keep this resolution.
For more meerkating, follow
@behatiprinsloo
and
@adamlevine
on Instagram. credit Behati's Instagram