Industry Insider Dennis Nothdruft Talks Music, Margiela, and the Future of Fashion
On one sunny yet cold winter morning I rushed to the Fashion & Textile Museum in London to catch up with Dennis Nothdruft – the museum's curator. Nothdruft has curated numerous fashion exhibitions and is the co-writer of two fashion books
How to Draw Like a Fashion Designer and How To Draw Vintage Fashion.
I couldn't wait to interview someone who has so much historical knowledge of fashion.
A few moments after meeting him I found myself immersed in a bubble of warmth and inspiration. Sit back and chill as we bring you positive vibes, great designers, and even some music recommendation!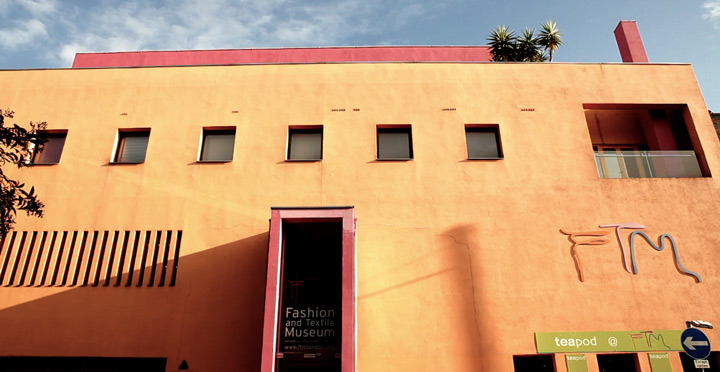 The Fashion and Textile Museum.
Lina DAUGIRDAITE: What is your resolution for 2015?
Dennis NOTHDRUFT:
Oh, I am really bad at resolutions. So my resolution is not to have any resolution!
What is the future of fashion?
I think that fashion is more and more democratic. In our interconnected world, people today have access to images and things in a way that they never had before. And I think that the idea that fashion would be dictated by somebody in Paris or New York is long gone, or at least this is less and less the case. And I think that internet has a lot to do with that.
What is your favorite fashion style?
I have great fondness for deconstruction of the late 80s. So I am a big fan of Margiela, the original one. And then I like The Antwerp Six from Belgium: Ann Demeulemeester, Dirk Bikkembergs, Dries Van Noten... I like this era also probably because that is when I started in fashion and it inspired me at the time. I have a great fondness for that era. I don't wear it, I am not a very 'deconstructive' person, but I did use to dress all black.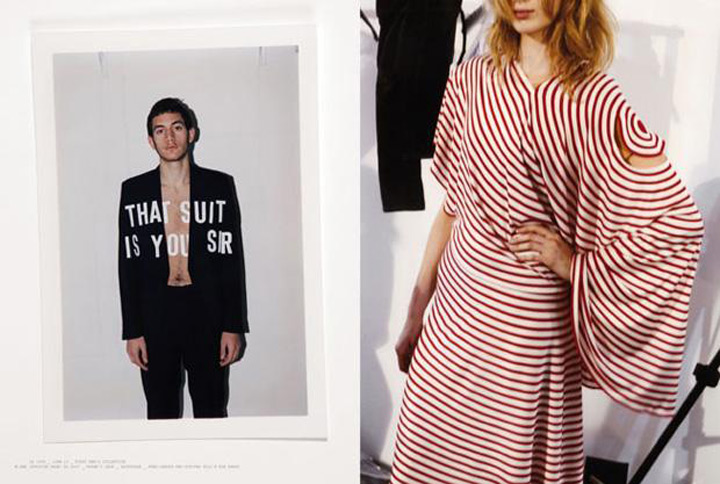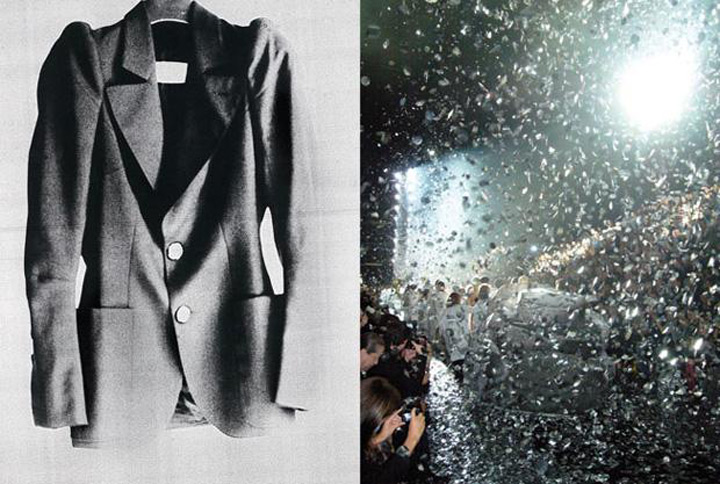 From "Maison Martin Margiela", 2009
What is the most exciting part of writing a book?
I am always quite amazed when the book comes out and you think: "wow! It really happened! " You have been looking at it for so long on the computer, I really find it nice to look at the final product!
Are you planning to write a new book?
I would like to write a new book on proto-postmodernism in London in the 70s.
A recent discovery that made you happy? (artist, designer, band, hobby etc.?)
Oh… that's a good question! Hmm… well part of my research for the exhibition involved looking at this designer, Miss Mouse, who I believe designed for about 6-7 years, so she had a very short career, but I thought it was a really interesting story also in the context of the history of fashion. Now I am trying to think what it could be band-wise…. I like Austra a lot, I listen to them quite a bit!
What do you do when you feel lost?
I am quite lucky that I don't tend to feel lost! That is not my mindset. I may think sometimes that I need a change, but not to the point that I would not know what to do with myself; because something will come along eventually... So I am never particularly worried, I am quite a positive person.
Favorite quote?
There is a really nice quote by Edith Sitwell. She says 'I am not eccentric. It's just that I am more alive than most people. I am an unpopular electric eel set in a pond of goldfish.' I quite like that! Edith looks quite amazing too!
How do you define beauty?
Beauty for me is being comfortable with who you are, where you are and what you have... I think that beauty is not so much a physical thing. It comes from within. Fashion can be a part of that, but it is not required.
http://credit-n.ru/zaymyi-next.html