Does Paris Hilton's Cleavage Hint a Comeback?
Paris Hilton has been irrelevant for a few years now, aside from her questionable forays into electronic music and her brother Conrad making headlines yesterday for losing it on a plane and being checked into rehab. Perhaps the 33 year old reality star got wind of just how irrelevant she was becoming or heard that she landed on our list of
Scariest Grammy Dresses
, but Paris has been on a 24-hour selfie spree––and one of the selfies shows some major cleavage.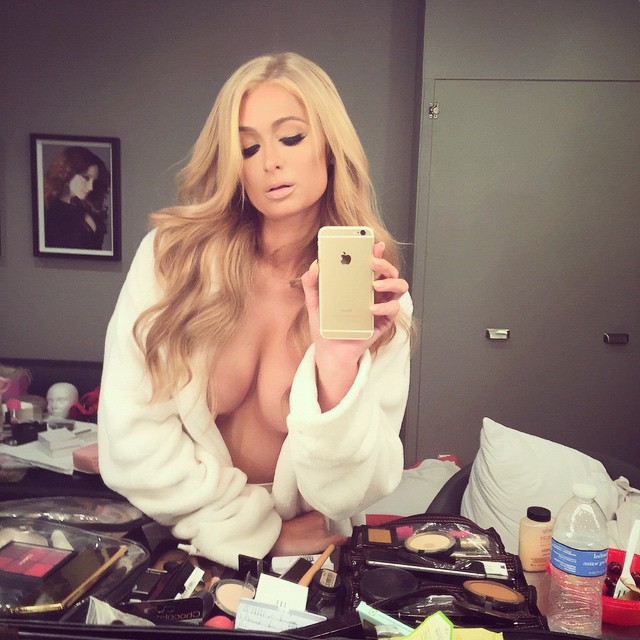 Image courtesy of Paris Hilton via Instagram
The heiress snapped a photo of her in a fluffy white robe that left little to the imagination. The occasion for this revealing selfie? Paris is releasing a new nail polish line called 'Super Gels by Paris Hilton'. In another Instagram post, Paris reveals that she has a new purse collection, fragrance, sunglass line, and makeup selection all in the works.
Does this cleavage snap mean she's planning a comeback? Or does the selfie only fuel rumors of her breast implants. Paris Hilton returning to the A-List isn't
that
far fetched, just look at how far
Kim Kardashian
has come. Paris is known for her iconic looks, both positive and negative. We wonder what this new chapter of Paris means for her style––stay tuned to Fashion One to find out.