Beauty Hack: Valentine's Makeup for Every Date
Whether you've had plans with your significant other for weeks or you're going to end up on a last minute blind date, we've got the makeup for you. With only four days left in our 12 Days of Valentine's series, we're kicking into high gear to get all of you date night ready.
From 'Fifty Shades of Grey' inspired makeup to festive, hot pink lips we've got the look for you.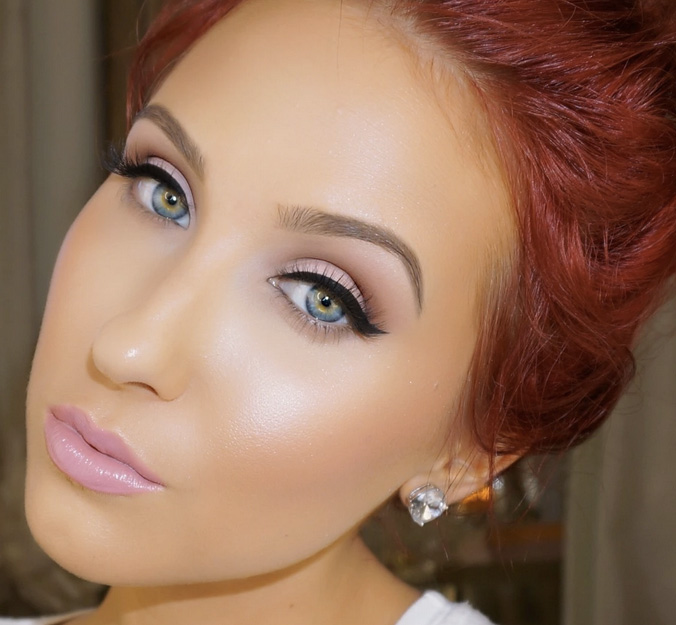 A rosy smokey is guaranteed to have you and your date seeing hearts.
Natural Day Date Makeup with Drugstore Products:
This makeup look by Claire Ashley is perfect for a casual day date. It features a bright, natural eye with a cat eye and hot pink lips to get you into the holiday spirit. The best part? All of the makeup used in this video can be purchased at your local drugstore.
Rosy Cat Eye for Valentine's:
Jaclyn Hill opts for a rosy smokey eye––just the thing for batting your eyelashes at your date. Use a dusty rose shadow, finish with a slick cat eye, and keep the rest of the look fresh faced and natural.
Smoldering 50 Shades of Grey Evening Makeup:
This makeup look by Irene Mahmud Khan is sexy enough to make even Christian Grey break a sweat. The more dramatic the better with this look. Pack on the eyeshadow and add false lashes for a smokey eye that might just land you in Mr. Grey's bedroom.