Miley Cyrus Gets Naked: Porn or Art?
Miley's latest strip down stunt has the internet asking whether or not getting naked is porn, art, or both. The singer and former Hannah Montana star released a provocative video where she appears in little more than bondage. The short film 'Tongue-Tied' was produced for Miley's
Bangerz
tour and was rumored to have been submitted to the NYC Porn Festival.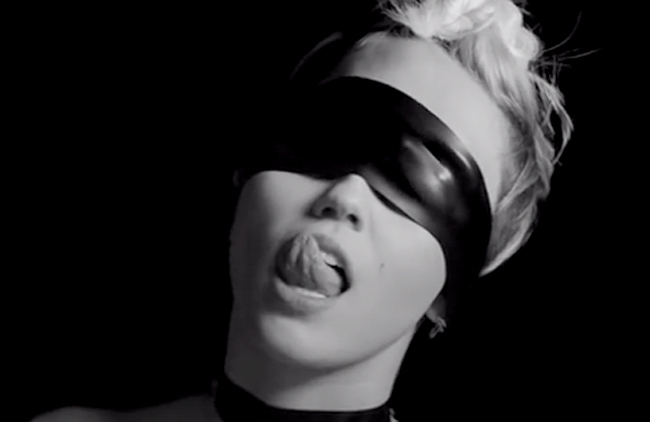 It appears the internet jumped the gun with this rumor, however, as a spokesperson for the 'Wrecking Ball' singer has denied submitting the video. According to
Page Six
, the spokesperson said "Miley was proud to make a film with acclaimed filmmaker Quentin Jones. She did not instigate this festival submission and is not participating in any way." It appears that the organizers of the film festival, which is scheduled to take place in Brooklyn from February 7 to March 1, misappropriated Miley's film for publicity. As per the singer's request, the film festival and affiliates have removed 'Tongue-Tied' from their schedule. Watch the viral video below:
Between 'Fifty Shades of Grey' bringing bondage and S&M to the mainstream and the Kardashians
baring it all
for high fashion, the lines between sex, fashion, and art seem to be increasingly blurred. One thing is for sure, though. Despite all the bad rap Miley's been getting about her video, it pushes the boundaries and is undeniably artistic––whether you think it's pornographic or not.