Are Cara Delevingne and St. Vincent Official?!
Rumors are swirling that Cara Delevingne is taken again, and the lucky lady in question is none other than St. Vincent––or Annie Clark––herself. The two have been spotted together as early as January of this year, but no one has been able to confirm the rumors until now. The two were spotted partying together in New York and according to Metro, "At one point they shared a chair and were hugging and kissing."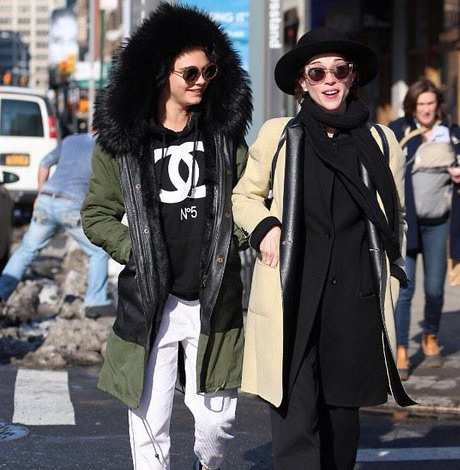 The supermodel later uploaded a photo to Instagram of her hand brushing up against St. Vincent's.
St. Vincent is 32-years-old, while Cara is 22. Cara has previously been connected to Harry Styles and Michelle Rodriguez, while St. Vincent's love life remains a well guarded secret. The two have allegedly been seeing each other for over four months now, and if the photos of them together are any proof, things are heating up.