Apple is the Next Must Have Designer in High Fashion
Apple has always been a high-end luxury brand, but it is now venturing into the world of high fashion. Wearable tech, or wearables for short, have been on the lips of everyone's mouths for months now and Apple is finally making it an accessible reality––or, at the very least, more accessible than it has been before. The most expensive Apple Watch, which is scheduled for release on April 10, will retail for $10,000.
The much anticipated Apple Watch is advertised as the accessory that makes sense. Among the many functions that it boasts, some of the most impressive include hands-free boarding on American Airlines and being a credit card substitute at Sephora and Whole Foods. In addition to being highly functional, the highly customizable physical appearance throws it into the vein of high fashion.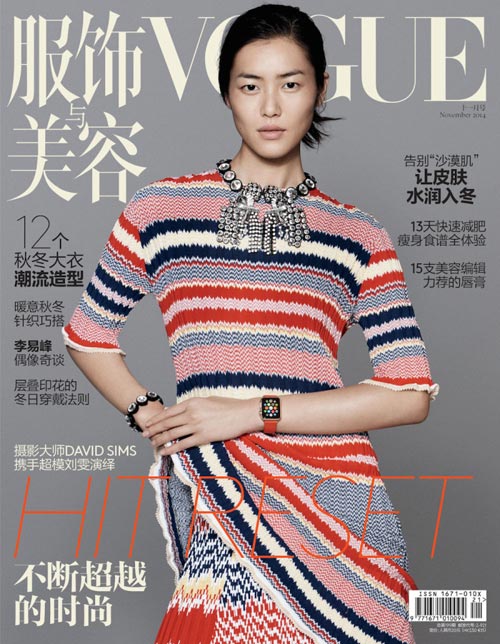 The Apple Watch on the cover of Vogue China's November issue. Photo courtesy of Vogue China
According to
The Wall Street Journal
, "The smartwatch is the first Apple device designed explicitly to be displayed, rather than tucked away. So, Apple is offering an unusual range of choices, allowing consumers to customize the look—and price—of the Apple Watch with a wide selection of watch casings and straps geared to appeal to varying segments of the market."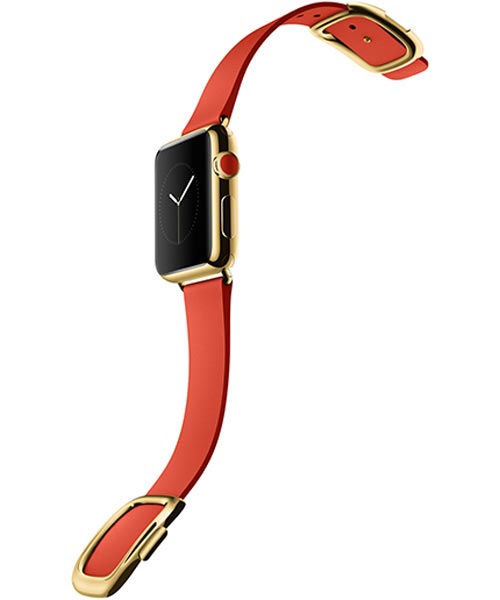 Photo courtesy of Apple
The first generation Apple Watch is at the forefront of wearable technology. The starting price for retail is $349 for the most basic functions and can run up to $10,000 for the limited edition series. While scholars and fashion critics alike have lauded the design of the Apple's latest toy, it remains to be seen whether or not the watch will catch on with its price tag.
Keith Wilcox, professor of Marketing at Columbia University Business School, told The Wall Street Journal, "There isn't a story to explain why the Watch has to be so expensive." The Apple Watch will be one of the most costly gadgets to be released by the company. Regardless of whether or not you'll be in line this April however, one thing is definitely for sure: the Apple Watch is shaping Apple up to be the must-have designer of the year. The watch has already appeared on the cover of
Vogue
China, and it's only a matter of time before it starts popping up everywhere else.