American Apparel Taps Band of Outsiders Designer for Menswear
American Apparel is working hard to shed itself of Dov Charney's reputation and in an effort to become more stylish, the American basics company has just hired Joseph Pickman to be the head of the company's menswear designs. Pickman is an LA-based designer who previously designed for cult fashion brand Band of Outsiders.
After months of
internal restructuring
it seems that American Apparel is finally ready to make its post-Charney comeback. Pickman's history at Band of Outsiders makes him an obvious shoe in for updating American Apparel's minimal designs while still keeping true to the back-to-basics ideology that has made the retailer famous.
Hiring Pickman is a good business move, too. After
Buzzfeed
published document's that American Apparel's sales are still down the drain, making a deliberate move into menswear––an area of fashion that has been gaining more traction than ever––is a smart choice.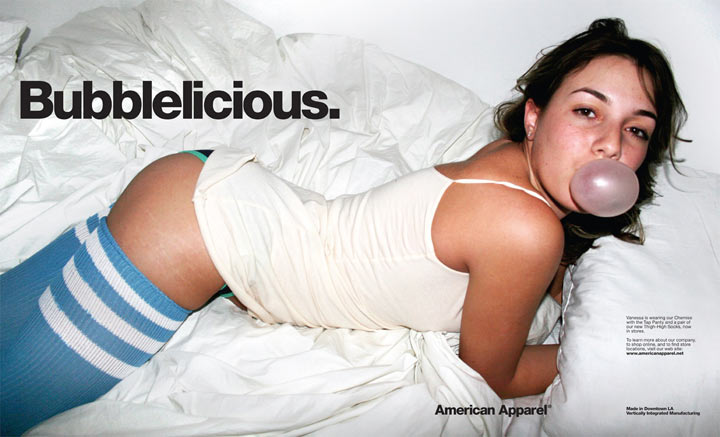 American Apparel is trying to break away from their NSFW reputation.
Fashionista
reports that American Apparel's "worldwide sales were down 10.9 percent as of March 31, and U.S. sales were down 12.8 percent relative to the year prior," but the people behind American Apparel seem dedicated to turning the ship around. Paula Schneider, Dov Charney's replacement and new CEO, is actively combating the low figures by bringing American Apparel into a new era. Schneider wants to step away from the retailer's previous reputation of being too risque, and
said
, "we have to get past the idea that it's just a clothing brand. It's not. Our customers expect social commentary; they expect it to be a part of their lives."
While Schneider and team's hard work isn't showing in the numbers yet, it's obvious that any step away from American Apparel's history of sexual assault and lawsuits is a step in the right direction––especially now that they've tapped one of the industry's hippest talents.