Madonna Gets Apocalyptic in New "Ghosttown" Video
Madonna's much anticipated video for "Ghosttown" off of her new album
Rebel Heart
has just been released and its as dramatic as we expected. The 56-year-old singer appears in victorian, rock 'n' roll inspired outfits in a post-apocalyptic wasteland. Think top hats, military capes, and leather knee high boots similar to the outfit she wore
on stage with Taylor Swift
at the iHeartRadio Music Awards.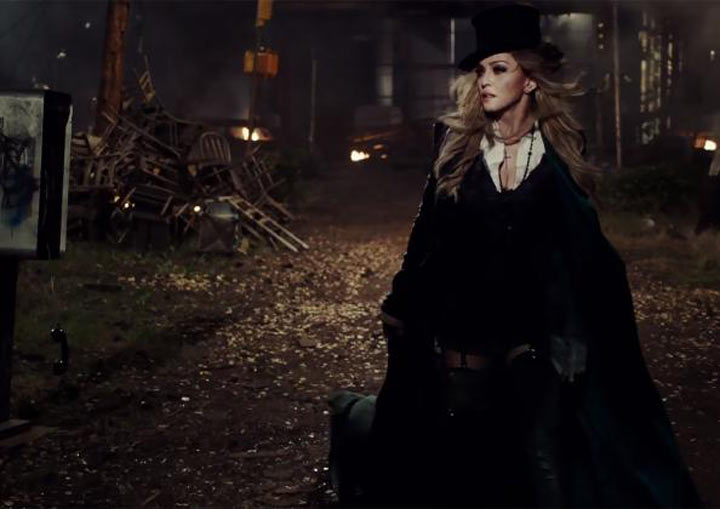 Over the top costumes and a catchy soundtrack are a recipe for a great music video, but no Madonna vid would be complete without a love story thrown in. Terrence Howard stars in "Ghosttown" alongside the age-defying star as one of the last survivors of the apocalypse and Madonna's love interest. Watch the music video below:
`Madonna tangos and embraces Terrence and the two post-apocalyptic lovers pick up a child along the way. The video ends with the survivors walking into the smog filled sunset as happy as post-apocalyptic citizens can be.