Jessica Minh Anh to Transform Eiffel Tower Into a Catwalk
Entrepreneur and model Jessica Minh Anh, who recently produced One World Trade Center's first ever fashion phenomenon, will transform the Eiffel Tower into the world's newest catwalk on 31 October 2014. Jessica has selected the 17 year old designer Kate Walz to represent America on this special occasion. Covering the panoramic view of Paris, the highly anticipated J Autumn Fashion Show will present extraordinary collections from eight countries and mark Jessica's eighth history making catwalk around the world.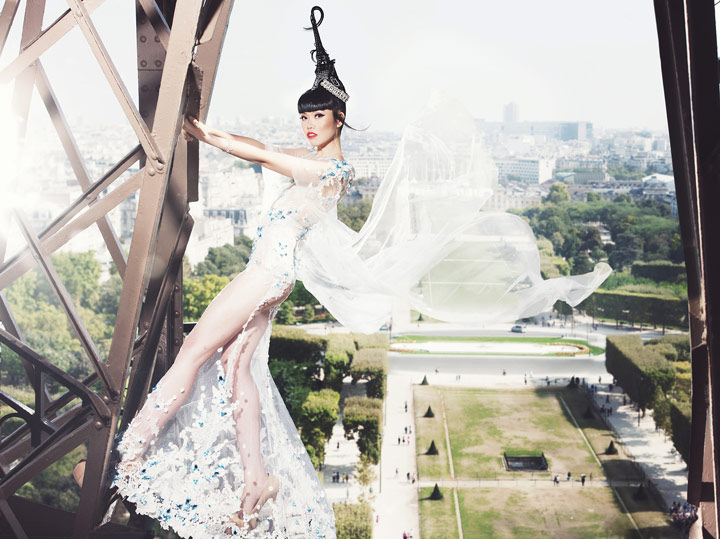 Credits: J Model Management
Visually pushing the envelope, Jessica Minh Anh has designed a two-tiered outdoor catwalk, which spans over 150 metres across the first floor of the symbolic tower. Her master plan also includes a special VIP seating area heated up with Dyson's latest AM05 technology, and a breakfast area filled with Italy's finest Pozzetto's bakeries and beverages. It is no doubt that exclusive guests, who are ambassadors and ministers, business and fashion leaders, and international press, will enjoy the historic moment in style.
Similar to Jessica Minh Anh's previous fashion phenomena on London's Tower Bridge, Grand Canyon Skywalk, and One World Trade Center, J Autumn Fashion Show 2014 will present a combination of art, culture, architecture, and fashion. Over 120 haute couture and ready-to-wear pieces from Europe, Asia, and America have been carefully selected for the one-of-a-kind catwalk. Participating fashion brands embrace tradition, yet experiment with innovative techniques of modern designs.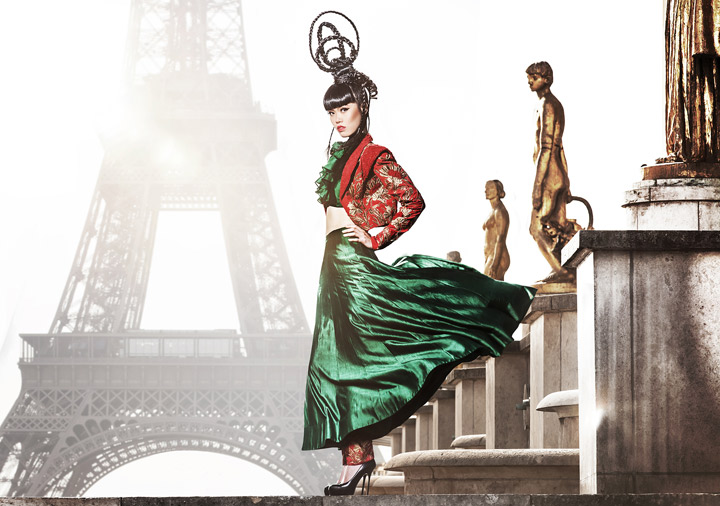 Credits: J Model Management
Considering Jessica Minh Anh's previous symbolic catwalk venues, it came as no surprise that her choice for Paris is the Eiffel Tower. "I see a strong connection between fashion and the best of locations. The most exquisite designs should be displayed at architectural masterpieces" said Jessica. "Eiffel Tower represents an artist's dreams, and inspires their many creations. I want to make those dreams attainable".
For more information about J Autumn Fashion Show 2014,visit
www.jmodelmanagement.co.uk
and
www.facebook.com/jmodelmanagement
.