Kate Lanphear is Giving Maxim a Serious Makeover
Maxim
is getting a serious makeover with Kate Lanphear as the publication's new editor-in-chief. Lanphear, who has previously worked for publications like
Vogue
and
Harper's Bazaar
, is leaving her position as style director for
T
magazine in favor of
Maxim
.
The announcement has puzzled readers of both the
Vogue
and
Maxim
varieties. As a stylist and street style favorite, Lanphear's dive into the world of overexposed swimsuit models seems unexpected at best. Despite being an expert on womenswear and curating her own sartorial style, the same cannot be said about Lanphear's experience with menswear. According to the
New York Times
,
Maxim
's publisher Kevin Martinez said about her appointment, "It's such a curiosity."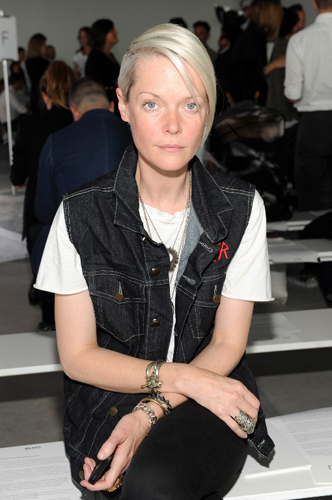 Despite admitting that she was nervous, Lanphear seems to be taking her new position in a stride. Her first
Maxim
issue will feature 3 fashion based editorials and based on a report from
Fashionista
, advertisers have bought 1300 percent more advertising space for fashion. Lanphear is delivering the new age of
Maxim
, and perhaps with it, a reworking of the male gaze.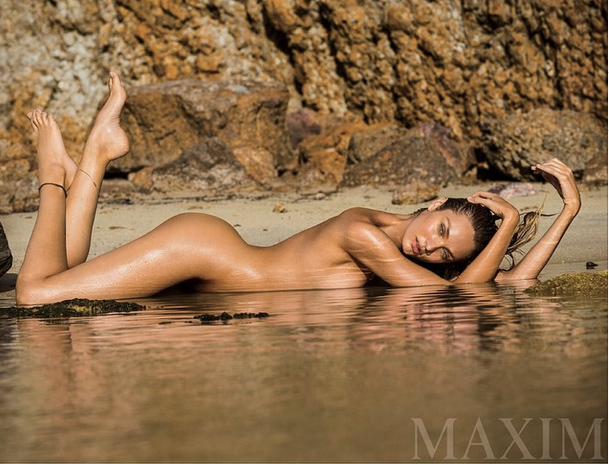 Photo Courtesy of Maxim, via Instagram
In response to
Maxim
's sexualization of women, Lanphear said, "I want women to be portrayed as three-dimensional as they actually are, that they are confident, healthy and energetic and happy. I want women that men can fall in love with and not just objectify."
Lanphear's first cover will feature Candice Swanepoel, who was also at the top of
Maxim
's Hot 100 list. Swanepoel appears on the pages of the publication nearly nude, but Lanphear's direction is evident. Swanepoel is nude, not naked––a subtlety that can only be achieved by the feminine gaze.