Re-inventing Fashion with Paris Men's Fashion Week Designer Sandrine Philippe
If you thought you've seen everything in fashion, think again. Designer Sandrine Philippe brings a truly one-of-a-kind spin on hand made fashion to Paris Men's Fashion Week Spring/Summer 2017. With a wide range of deconstructive techniques from burning to fraying, Sandrine puts together a collection where uniqueness and unity come together seamlessly for a dark and splendidly cohesive collection. Focusing on comfort and natural beauty, this creative designer is spreading her message of celebrating individuality and the world around us through her fashionable concoctions straight from her own fashion "laboratory".
Read more about Sandrine Philippe down below!
What was the inspiration behind your SS17 Collection?
As always, the world and its complexity and how we as men and women can manage its resources. Also our fear, our emotions, our behaviour and how to be part of a new modern Pacific army!
What was your favorite part about participating in Paris Men's Fashion Week?
Doing my job the best way I can and sharing my message and my vision of fashion.
Your collection brings to mind a sense of grunge and a real urban feel to it. Where do you imagine the Philippe man going in your garments?
He can go anywhere! The Philippe man is free thinking for sure with no limits and no fear to be who he really is!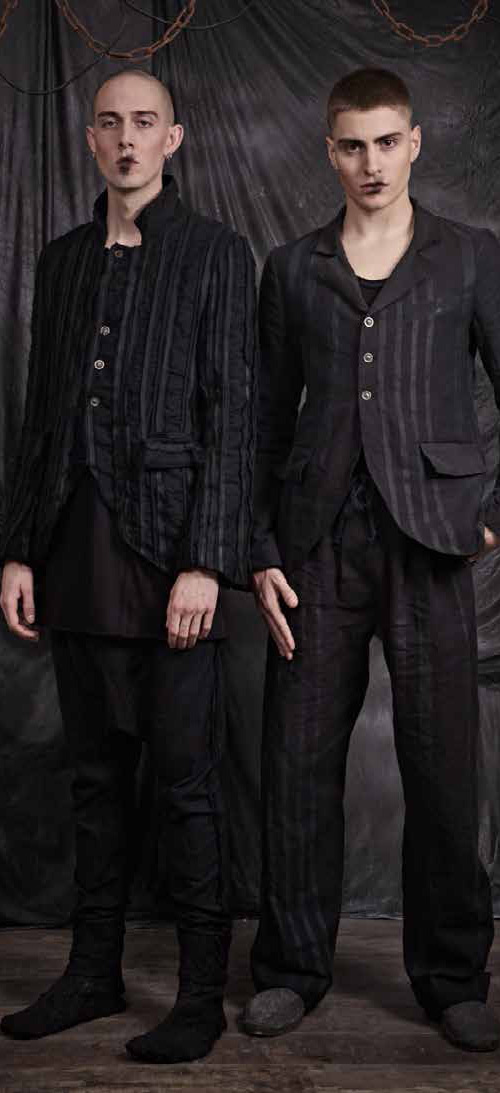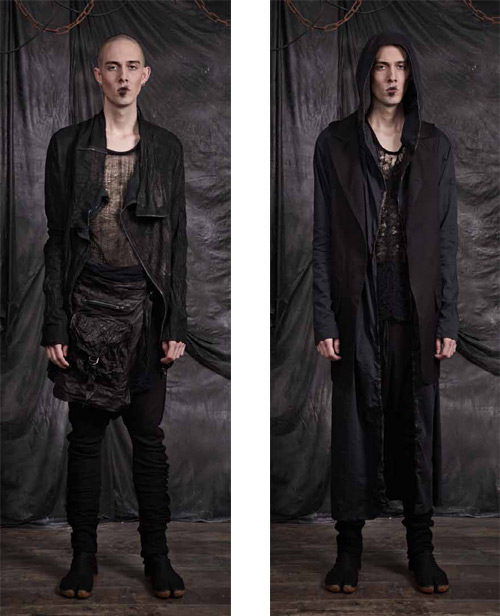 I love your use of deconstruction throughout the collection. Can you tell us more about the methods you chose to use for the fabric treatment?
I think going outside of the norm is a much more successful way to send a message. I always feel the need to create something new or unusual. We use different techniques for each garment when we are constructing and deconstructing when designing the collection. I always say that we are more of a "laboratory" than a fashion studio. We experiment all the time and try everything that could be an inspiration to me!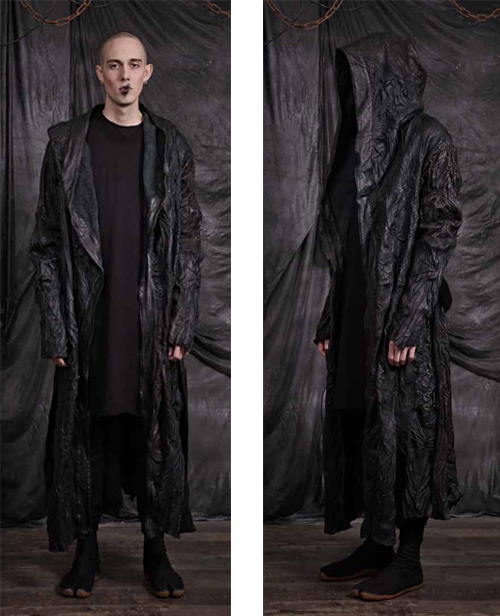 Where do you go for inspiration?
Inspiration can be anywhere or anything - an old building, a spider, a crocodile, a flower, a movie or a book. I generally want to put a lot of feeling or sensation into my garments. The most important thing to me is to evoke emotion and the best way to achieve that is to create a world of my own through my designs.
How would you describe your personal style?
Really simple and efficient!!! You know when you are working so many long hours every day and trying out some new techniques, you really need to wear some comfortable clothes. They have to be black of course but with a special esthetic that's just my own!
Is there a certain celebrity that you would love to be the spokes model for your brand?
To be honest, I have never thought about it ! I really appreciate different kinds of people of course but it is limiting to think that only one person can represent your brand. Personally, I have many different aspects to my personality, so I can't imagine having only one muse! But if I had to choose somebody, it would have to be a free thinking person of course!!!
What are your favorite fashion trends right now?
Of course in my territory, I love trends that are being shown through other brands like bbs or Julius, but for me the best one is and always will be Comme des Garcons!
Who is the Sandrine Philippe girl/guy?
A shy girl for sure and also a dreamer!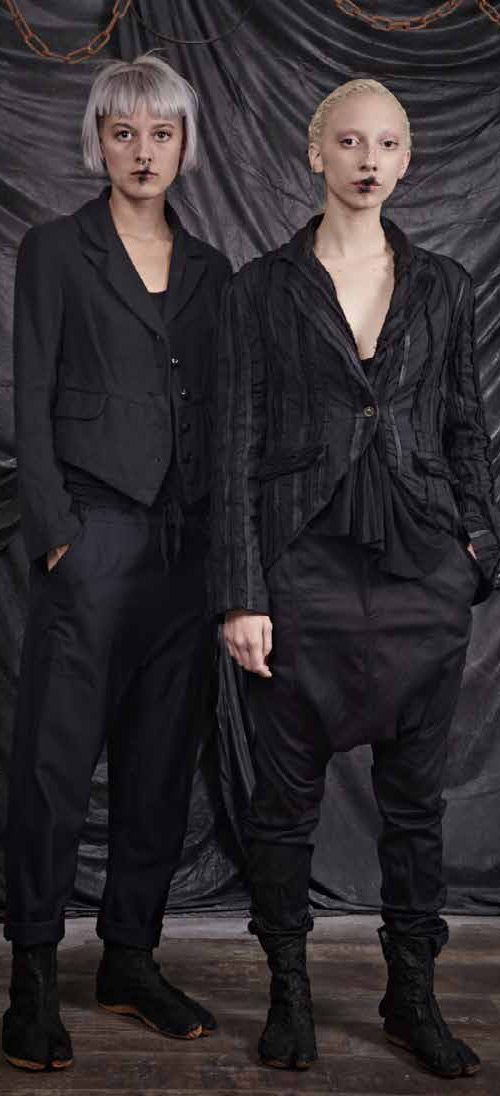 What are three words that would best describe your brand?
Emotional, sensible, atypical.
INSIDE FASHION WEEK airs Monday, November 21 at 21:30 (UTC+1) Paris.